NTEL, Nigeria's 4G/LTE broadband
operator has announced a national roaming field trial with 9Mobile. The
operators have received regulatory approval from the Nigerian Communications
Commission (NCC) to commence a national roaming trial over a two-month period.
The firm said that the
agreement would enable its customers to make calls on 9Mobile's network using
any 2G or 3G handset within the specified trial zone.
According to Ntel, "A full national
roaming agreement with 9Mobile would provide our growing customer base with a
seamless service over 4G/LTE superfast data and voice clarity as well as
ubiquitous 3G and 2G coverage nationwide.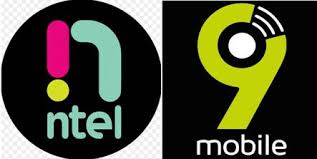 "Both operators are pioneers in
innovation and we are pleased to be charting a new path for the industry."
This is a very interesting news for
ntel's customers because you'll be able to make calls on 9mobile's network
within the specified trial zone (Dec 1st 2017 – January 31st 2018).
This is what it means…
>>Ntel subscriber will be able
to use 4G services everywhere there is 9mobile coverage once test is complete
>>9mobile user will be able to
roam on ntel network once test is complete.
Ntel and 9mobile subscribers will
have to wait till February 2018 to enjoy this services. Expect to see more
details once test is complete.