TECNO Mobile on Thursday launched its latest 3G phone named 'Tecno T901,' the first of its device to run on KaiOS, the leading mobile operating system for smart feature phones.
Tecno T901 is a 3G smart feature phone that is equipped with a hybrid SIM slot which can support two SIM cards and with 512MB +256MB memory.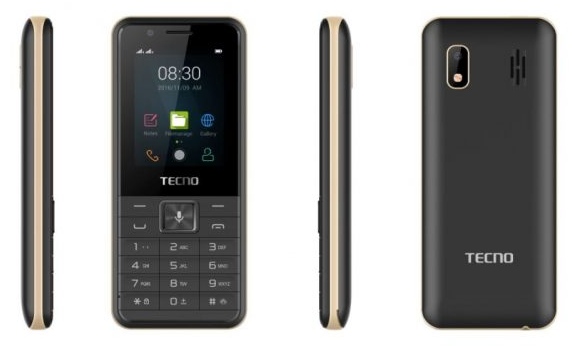 The keypad-based handset has popular apps like WhatsApp, Facebook, YouTube, Google Maps, Twitter and Google Assistant; and has built-in GPS and Wi-Fi.
The T901 boasts a 2.4-inch QVGA display with 240×320 pixels resolution and a 1900mAh battery which enables 25 days of standby time and up to 19 hours of non-stop calling, according to TECNO.
The new device comes embedded with both a front and a rear camera with built-in flash light, which enables clearer photos even at night and in other dark environments. 
KaiOS currently powers 110-million smart feature phones that require limited memory. It supports 3G and 4G/LTE, Wi-Fi, GPS, and NFC. KaiOS-enabled phones come with popular apps and services like WhatsApp, the Google Assistant, Facebook, YouTube, and Google Maps, as well as a store for apps called the KaiStore.
Tecno T901 will be priced at $25 (N9000).