Do you still remember MTN [email protected] S620 and [email protected] S720i  which was launched sometimes in 2014? We don't know what happen to those devices but MTN is planning to take Africa by storm with the next 3G feature phone.
MTN has announced a partnership with China Mobile, chipmaker Unisoc, and software developer KaiOS to launch a 3G "smart feature phone" for Africa.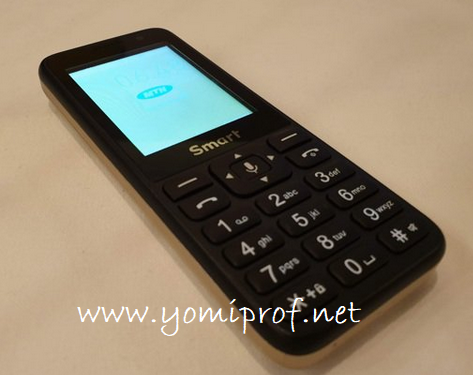 The new 3G smart feature phone will include rear and front-facing cameras, and key Google applications which run on KaiOS. These include Search, Maps, Assistant, and YouTube.
The device will also feature a 2000mAh battery, offering up to two weeks of standby time and 2-5 days of life under average usage.
MTN plans to launch the device in the first quarter of 2019 across nearly all its markets in Africa.
No brand name has been decided for the device yet. Speaking at AfricaCom, MTN CEO Rob Shuter joked that he is addicted to acronyms, so he looked at the names of the companies — MTN, Unisoc, China Mobile, and KaiOS — for inspiration.
"All I came up with was MUCH, which won't win any marketing awards," Shuter said.
MTN aims to sell 10 million devices over the next three years, bringing many new subscribers into the MTN fold in the process.
MTN believed that a large proportion of subscribers still use 3G network in Africa despite 4G penetration. Nigeria, Ghana and South Africa will be few of the countries where MTN will roll out the device.
Pricing?
The phone will be brought in at a cost of $20 (N7200) said MTN.