This has been earlier debated, and it appears a lot of Nigerians are against it, but it's likely to be regulated sooner than expected.
Social media is about to be regulated in Nigeria, just like what Uganda and Zambia government have done. Earlier in June 2018, chairman Senate Committee on ICT and Cybercrime has said that the National Assembly will make laws to regulate what Nigerians do on social media.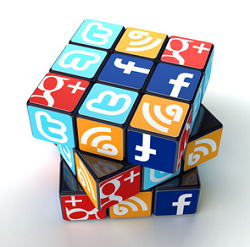 According to him, social media should be regulated because many Nigerians are misusing it. If left unregulated, he says, the activities on social media are capable of setting the country on fire.
Today, the minister of information and culture Lai Mohammed announced that there has been a call by Nigerians to "sanitise the social media" after president Muhammadu Buhari recently approved stiffer penalties for broadcast breaches and other reforms in the broadcast industry.
"I can assure you that we are also working on how to inject sanity into the Social Media space which, today, is totally out of control".

"The government may just no longer fold its arms and allow this to continue," he said this in a press conference in Nigeria's Capital Abuja.

"No amount of attacks, sponsored or otherwise, will stop the implementation of the approved recommendations. Once the committee submits its report, we will immediately kick-start the implementation of the approved measures to inject sanity into our broadcast industry",
The minister was also quoted as saying that the government would go ahead and implement tougher sanctions for broadcast stations that breach the broadcast code, especially regarding the dissemination of fake news and inciting and divisive comments.
Part of regulating social media means taxing the citizens just like what Uganda and Zambia did. In order words, you may likely be taxed on how you used the social media except if the bill is not implemented.