It appears hackers are on the rise and just these past days, I've heard lots of people complain about the Facebook account being hacked, most of them being the aged ones among us.
In other to prevent your account from being hacked, you need to ensure that your Facebook password is strong (combinations of Capital letters, small letters, numbers, and symbols). If you haven't change it in a while, it is advisable to update your password.
Secondly, you must enable Two-Factor Authentication on your account, which will alert you, as well as sending you a code to confirm if you want to approve a login to your account.
How to Enable Two Factor Authentication on Facebook Mobile
>>Open the Facebook app and open the menu tab (the rightmost option in the navigation bar).
>>Tap Settings & Privacy.
>>Then tap Settings.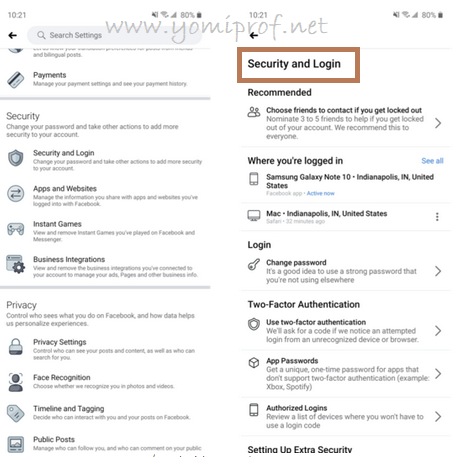 >>Under Security, tap Security, and log in.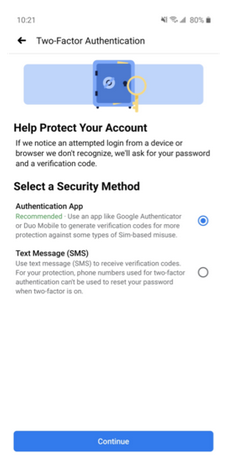 >>Under Two-Factor Authentication, tap Use two-factor authentication.
>>Choose either Authentication App or Text Message (SMS).
>>If you opt for the former, you'll be prompted to scan the provided QR code. If your authenticator app is unable to scan a code in a separate app, you can tap the code underneath to copy it to your clipboard, then paste it into the authenticator app for manual setup.
>>Enter the confirmation code provided by either SMS or your authenticator app.
After you've completed these steps, you should see a confirmation screen verifying that two-factor authentication is now enabled for your Facebook account.
How to Enable Two Factor Authentication on Facebook Web
>>Login to your Facebook account and click on setting or visit facebook.com/settings
>> Select the Security and Login sub-menu.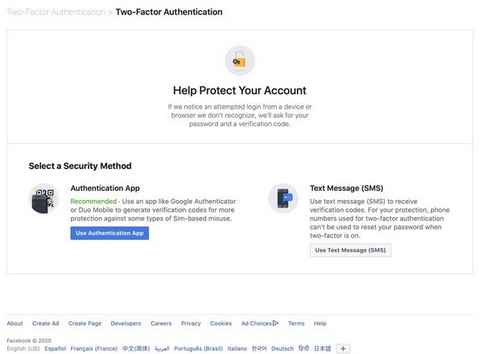 >>Click on Use two-factor Authentication. Facebook will then send a test code to your phone to approve the service.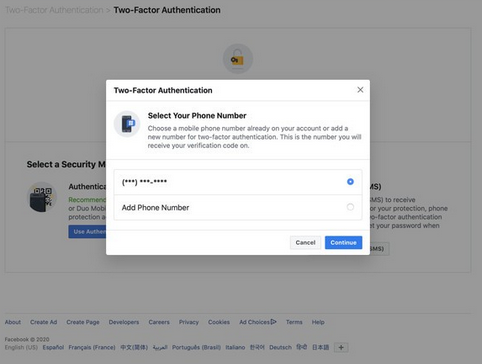 >>Or choose Authentication App if you have any installed on your smartphone. I think the SMS way is far better than the authentication app.
Once enabled, Facebook will send you a code each time you try to login to your account or someone else from another device.
Let us know if this is helpful.
Via: YomiProf