It is no longer news that the rate at which scammers are operating on Facebook is on the increase and Facebook is rolling out an update to messenger that will alert you if you are chatting with scammers.
Facebook is introducing in-app notifications in Messenger to warn people who are about to connect with someone impersonating someone else or simply trying to scam them.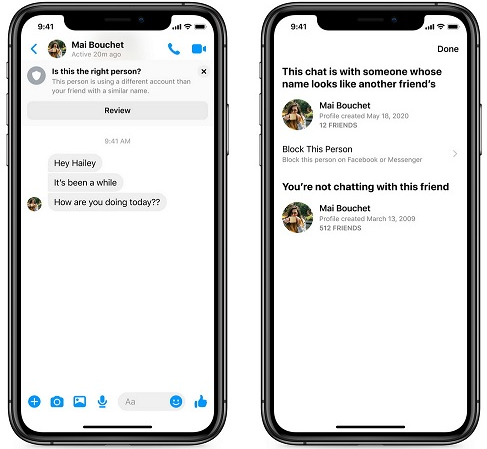 If you're talking to someone and they ask for money out of nowhere, Messenger will essentially tap you on the shoulder with these "safety notices" and pop up a "Steps you can take" alert. These steps will suggest what you should do in order to avoid a potential scam or fraud.
We're introducing a new privacy-preserving safety feature that will help millions of people avoid potentially harmful interactions and possible scams. https://t.co/ajJagpJjJ9

— Messenger (@messenger) May 21, 2020
Underage and Minors
Not just that but if you are worried that your under age daughter below 18 might fall victim of s3xual harassment from an adult, then Facebook got a feature that will handle that.
According to FB, individual users below the age of 18 will now receive alerts if an adult is attempting to engage in an inappropriate conversation.
Scammers and Fraudsters
The third alert concerns scams and imposters. As Input has reported before, Facebook has a scam problem. It's pretty ugly and pervasive. To help users avoid becoming targets of fraud, Facebook will alert them if someone is using their friend's or family member's name. It's a common fraudulent tactic online and could use some digital disinfectant.
The feature is gradually rolling out to Android and iOS users.