Something similar to this was reported a few weeks ago, using the YouPhone app to control your Samsung phone from Microsoft windows 10.
However, Xiaomi is currently working on the device control app spotted on Mi 10 Ultra running the latest MIUI 12 beta.
The Xiaomi Device Control app lets you essentially control your phone from a compatible PC. More specifically, the app's 'Screen Combo' feature lets you broadcast your smartphone screen on your PC via Wi-Fi, while also letting you transfer files in this manner using drag-and-drop actions.
According to XDA developers, you can broadcast the screen contents from your smartphone to your PC through Wi-Fi, and control it from the PC and transfer files. This feature is expected to be called Screen Combo, according to the screenshots, though the name could change by the time the feature makes it to the stable releases.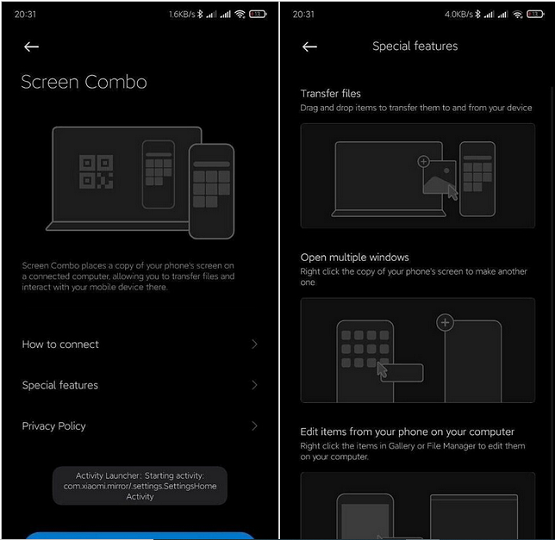 With this feature, you can transfer files with a simple drag-and-drop between your smartphone and PC. You can also open multiple windows of your phone and then use it to launch different apps simultaneously. And you can also edit items from your smartphone on your computer with a simple right-click.
As at the time of writing, it appears that the feature is limited to the Mi 10 Ultra (smartphone) and Mi Notebook Pro 15 2020 (laptop), but we can expect wider support in the future. The app is expected to launch in September 2020.