Some networks may be good; some may be average, and some may be poor depending on the location where you are currently. In my case, Airtel takes the lead.
Glo has been slow in my current location for a while now but with the introduction of the new Glo band on Band 3(1800), some smartphones can now have access to its 4G LTE network which will in turn make the network faster.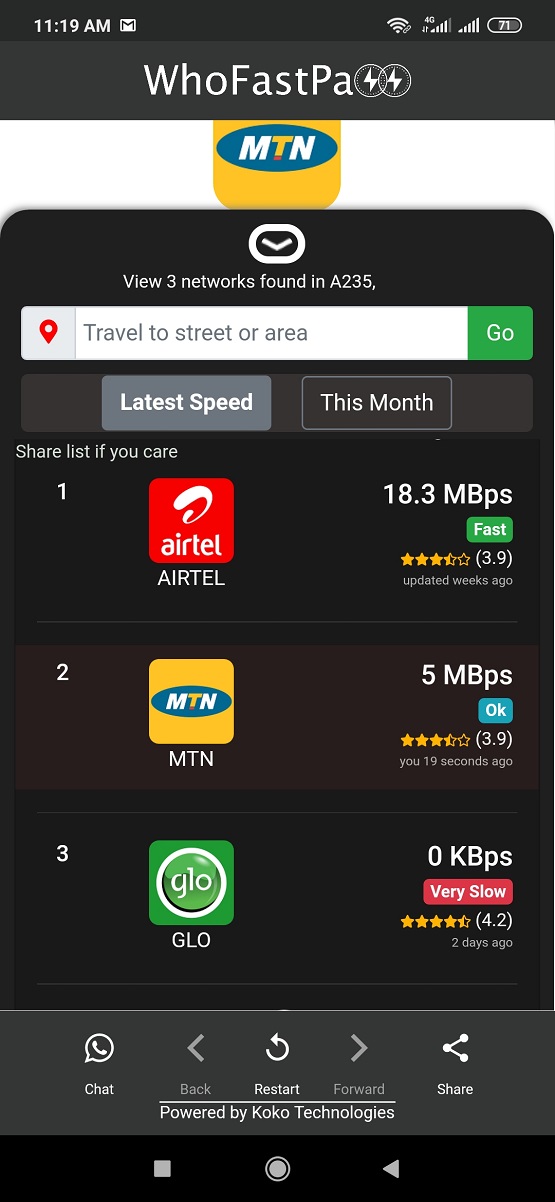 Before now, Glo has been pretty amazing with speed couple with their data that doesn't seem to zap for me… but right now, it is not just slow, but very slow to get the job done.
The first thing I do each time I move to a new location is to use WhoFastPass to test which network is the strongest in that location before making any subscription to that network.
WhoFastPass lets you compare the best performing data networks in your home or office.
Call it an internet speed test app, but this one gives you more information like the best places to use a particular network not just in Nigeria but in Africa as a whole.
Where Can I Download the app
You can download the app here if you don't have it. Install it and quickly run a check on the network available in that location.
We would like to ask you which network is currently doing the best in your location; and is Glo LTE currently displaying on your smartphone? Let us know your thoughts in the comment.