I know you have your favorites applications you used all the time to communicate with your loved ones or gaming apps. But some apps that you frequently use are posing a great danger to your smartphone.
According to recent research, the following apps pose a great danger to your smartphone battery, they kill your battery slowly until it's finally gone.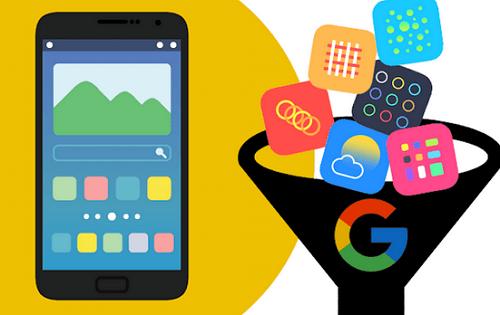 The research used the 3 factors to determine the worst 100 apps you shouldn't install on your smartphone.
Which built-in functions each app ran in the background – like locations or camera
The percentage of battery each app used
Whether the app supported dark mode
By combining these three factors, the cloud service was able to identify the worst smartphone battery killers.
According to the findings, Fitbit and Verizon accounted for the highest battery percentage usage. Notably, these allowed 14 of the 16 built-in capabilities to operate in the background.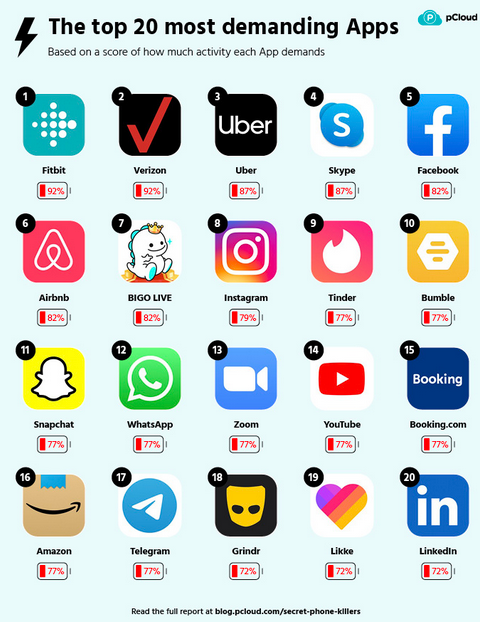 Fitbit, Uber, Skype, and Facebook are among the worst apps for your smartphone battery, and it is advisable you uninstall them
Here are the 20 Worst Apps Killing Your Smartphone Battery
| | | |
| --- | --- | --- |
| Position | App | Battery percentage |
| 1 | Fitbit | 92% |
| 2 | Verizon | 92% |
| 3 | Uber | 87% |
| 4 | Skype | 87% |
| 5 | Facebook | 82% |
| 6 | Airbnb | 82% |
| 7 | Bigo Live | 82% |
| 8 | Instagram | 79% |
| 9 | Tinder | 77% |
| 10 | Bumble | 77% |
| 11 | Snapchat | 77% |
| 12 | WhatsApp | 77% |
| 13 | Zoom | 77% |
| 14 | YouTube | 77% |
| 15 | Booking.com | 77% |
| 16 | Amazon | 77% |
| 17 | Telegram | 77% |
| 18 | Grindr | 72% |
| 19 | Likke | 72% |
| 20 | LinkedIn | 72% |
Source: PCloud