You can call Black Friday the greatest, biggest festival even ever because it happens just once in a year. Black Friday is here again, like some stores, AlieExpress is giving out millions of SELECT Coupons to all its users who intend to buy during black Friday.
You can get as many SELECT coupons you can use during AlieExpress Black Friday which has already begun. Lots of items will be discounted and will be sold at a giveaway price. I'm guessing you have a lot of things to buy ranging from smartphones, gadgets, and appliances, shoes, etc.
What You Should Know about AliExpress Select Coupon
A Select Coupon is a special type of coupon that helps you save even more on AliExpress. They are issued by AliExpress and can be used in any store that accepts them with certain restrictions.
You can accumulate as many select coupons as possible usable during this Black Friday global festival.
How Do I Accumulate More Select Coupons?
Go to this page and click on "Get Now", the more you click on get now, the more select coupons you'll get usable during AliExpress Black Friday.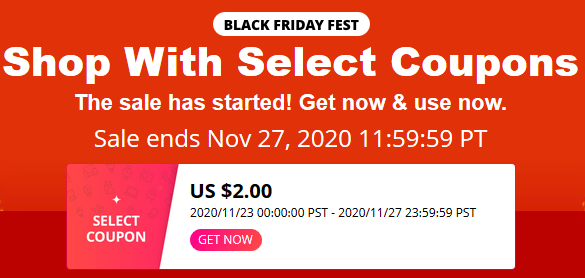 How Do I Check My Select Coupons?
1. Go to My Account (My AliExpress on PC) and select My Wallet (My Coupons on PC).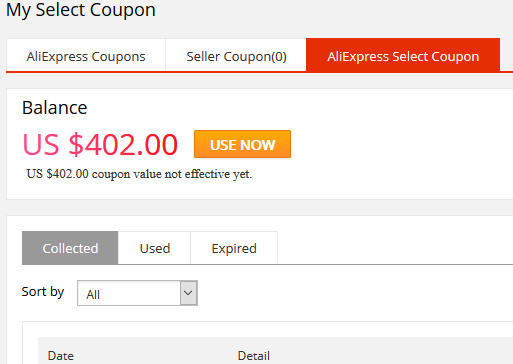 2. Click on My Select Coupons and you will be able to view all the Select Coupons you won. These coupons will be applied automatically when you place an order.
Now that you have gotten a lot of coupons, you can always get more coupons from the store you wish to buy from. Visit the store and you'll see the coupons your favorite store has for you, get it and your shopping in that store becomes cheaper.
Check out some deals available during this Black Friday here.