It's a brand new month, and Black Friday is around the corner, even though the price of dollar to our local currency keeps going up every day, we will still shop on Black Friday.
Lots of items will be discounted on that day, ranging from electronics, gadgets, smartphones, smart watches, and lots more. I'm guessing you are already tired of your 4G smartphone that repels updates, and prepared to get yourself a 5G device. Keep your money till Black Friday… It's so close.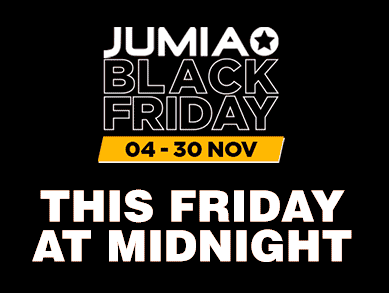 Black Friday is a unique day in which most businesses record the highest sales and profit ever. Not only that, but goods are extremely cheaper compare to a normal day.
You can get some high-end smartphones that costs N140,000 for N100,000…It's too good to be real but one of the best time of the year to get your desired kinds of stuff online or anywhere else is on Black Friday.
Cross-check your gadgets, home appliances, and devices because it's high time you get a replacement for them.
Jumia has already announced Nov 4th – 30th November 2022 for its black Friday deals, and I'm sure you've saved the date already.
Most of the new devices being launched recently will be so discounted come black Friday. As the date approach, we'll share with you some of the online vendors who will be participating in the upcoming black Friday deals.