There are many cases when you would need to record audio on your Mac. Sometimes images only won't prove our point, so audio will complement your content. But, many will be disappointed to find out that Mac doesn't have audio recording options. However, you can do voice recording through third-party apps for that purpose.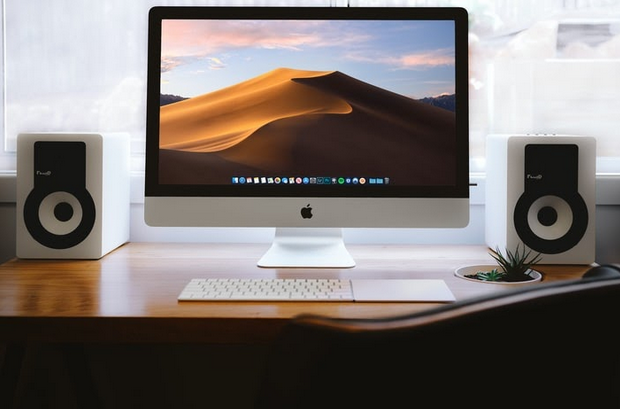 We want to share the top tools with you, so make sure that you don't miss this post.
Capto
Capt is a convenient app for screenshots and recording. However, its benefits don't stop here. Users can easily organize, edit, and share the captures. If you want screenshots with high resolution and clear audio, this is definitely the right app for you.
Whether you want to capture fullscreen or select the required parts, you can easily do this. Users can also add audio comments via a microphone. These features make the apps perfect for the ones that record video tutorials.
Once you are done with your screen recording, there is a convenient video editor for final adjustment. The functional file manager will sort everything into folders so that you can find the needed files with a tap.
CleanShot X
CleanShot X gathers a few functionalities under one convenient screen record mac app. Users can perform screen recording, screenshotting, editing, and sharing within one app. With access to advanced video editing features and options for creating GIFs, you have all you need for a convenient experience. If you create tutorials or work with this type of content, this app has you covered. Also, there is an option to hide your desktop if you think that all those icons might defocus the attention of the subject in your video.
Dropshare
Dropshare is a great app that allows cloud sharing and has tools for screen recording. The drag and drop tool makes sharing screencasts and screenshots easier, so you have all you need for creating and sharing files. Once your file is ready, you can easily send the shareable link. For security, there is an option to set an expiry date or a password to limit the access.
Jing
Jing is a useful tool for screenshoting, but also has an option for video recording. Besides, you have the possibility to pick which part of the screen you want to record. Also, you can turn your microphone on for audio recording during screen recording.
However, keep in mind that this feature will only capture the microphone record audio and not the system's audio. One of the disadvantages is that it can record a maximum of 5 minutes, so it isn't a convenient option if you want to capture longer videos.
Quicktime Player
Mac users have QuickTime Player by default. While it is used for playing videos, many don't know that you can do screen recording. It is simple, as all you need to do is open the File menu and pick New Screen Recording.
The users can adjust the recording to the screen par that they want. The app itself won't limit the recording time, but the available space on your device will. If you have enough space on your Mac hard drive, you don't have to worry. You can record audio simultaneously in addition to the video or choose to highlight the cursor. When you are done with recording, review the video and save it.
Screen Recorder Robot Lite
Just like the other apps, this one allows you to select the desired area on your screen before you start recording. You also have the option to highlight the clicks and choose if the cursor will appear on the video. Besides, the lite version of this app will limit you to only 200 seconds per video.
Monosnap
Monosnap allows you to include the mic and system's audio in the screencast. This app also makes it easy for you to upload the files on their cloud storage and share them. However, there is no option for video editing available.
Apowersoft Screen Recorder
This is one of the apps that allows you to capture microphone and system audio on the same video. Some of the other useful features of this app are choosing the recording area, converting it into the desired format, or scheduled recording.
Despite the valuable features, the downsides of the app might turn some users away. Keep in mind that the video will have a watermark, and there is no option to remove it. Also, recording times are too short for an app like this. You can only do screen recording for three minutes, so it is practically useless if you want longer videos.