Facebook has publicly launched Collab, an experimental music-making app, that will probably rival TikTok. It was first an invite-only beta way back in May, but now, it is available for all to download.
With Collab, you can create short-form music videos by combining up to three independent videos for up to 15 seconds.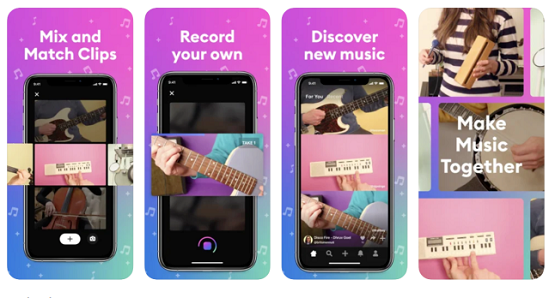 So, for example, three musicians could each play a different part of a song and combine them into one video. But each video that's created is also posted to a public "Collab" feed, where people can view and play along with it if they choose.
Similar to TikTok, it has an endless scrolling feed of video uploads that users can browse through, and select accordingly. Further, there are options to like a favorite musician in the app so that the user will be notified when they post new clips.
If you stumble across a musician whose work you enjoy, you can favorite them and receive notifications whenever they upload a video. Of course, you can add your clips to any collaboration or create your own project to which others can contribute.
The app isn't directly integrated with Facebook (yet, at least), but you can export the finished products to your Instagram story (as well as other platforms, including TikTok) via an iOS share sheet.
For now, it is limited to the US market and available to iOS users. No word yet on when it will globally rollout, available for Android users.
You can download it here