I don't want to write more about Qualcomm users changing
their IMEI, cos I've written a lot on that but some individuals are still finding
it difficult to use. This method has been online from
XDA developer
, and some
other sites, tested on some devices and all Credit goes to
XDA
and
Prince Wabi
for revisiting this thread.
This method has been tested to work on
Xiaomi redmi 1s
,
MTNSmart S720
and
Samsung Ace 4
. It may not work on all
Samsung devices
, while it
work for some.
It is important you know that changing imei is illegal in some
countries so you do it at your own risk.
Requirements
==>Make sure your smartphone device is rooted or comment to root it below
==>Make sure you make a Nandroid back up of your device
in-case of uncertainty (You can check
here
on how to do that)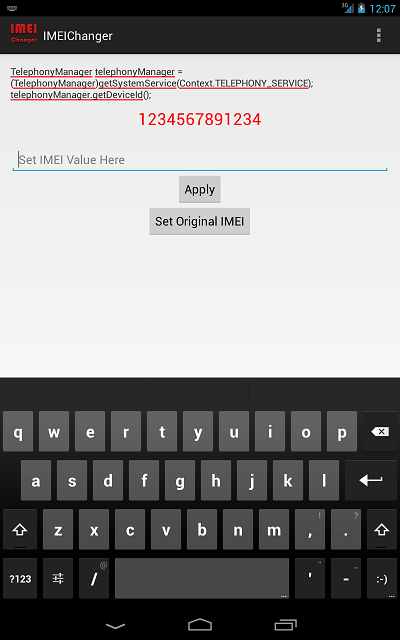 Follow The Below Steps
==>install Xpose installer and launch it
==> Click on FRAMEWORK, click on install/update
==> When all is done, reboot your device
==> Install imei changer>>open xpose
installer and click on modules, make sure
IMEI
changer is ticked then click on
imei changer to launch the app
==>Generate your blackberry imei and
input it in the space provided and click apply
==>Reboot your device and dial *#06#
to check your new imei.
Like I said, It may not work for all
Qualcomm devices most especially Samsung that has dual sim but its not a crime
if you give it a shot.