Those who have been looking for a way of getting this
MTNAndroid Smart Phone
but has not been able to get it, probably because of high
demand from MTN office or it always run out of stock; the good news is, you can
now get it directly from Jumia with #1 lesser.
The New
MTN s620 and s720i
in which so many reviews has
been written about it
here
, is still in high demand and I can't believe, it's
not available in Port Harcourt office, Benin office, Abuja office even in Lagos
office because of high demand of the cheap Android phone.
However, before it will be out of stock, run to jumia and
buy one for yourself.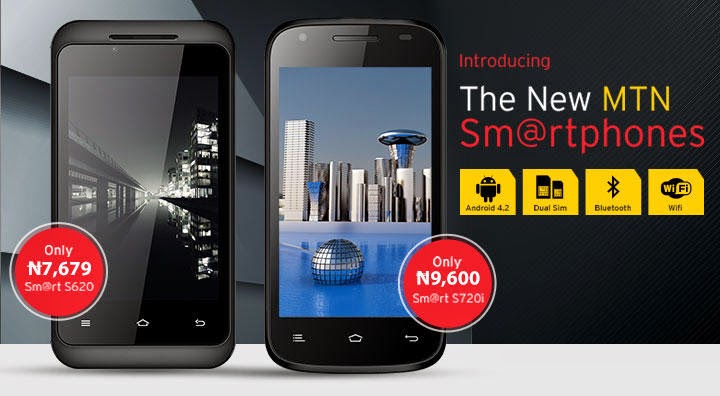 How Do I Order online?
==>Click to buy
==>You'll be prompted to register or login. Register and
fill in your address details, including a valid phone number.
==>Place your order and choose pay on delivery.
Within 3-5 days, your product will be delivered.
Those who have already purchased the device should back up
their ROM should in case it gets bricked. Anything can just happen with any
Android phone so don't just overlook it but back up your ROM.