There have been a lot of questions and challenges surrounding the new N-Power Batch C portal accessible via nasim.gov.ng some of which are unable to access the portal, receive a link to update their details, unable to upload their documents. Or Perhaps you successfully logged in but you are seeing another person's details.
We'll try as much as we can to provide answers to some of your questions below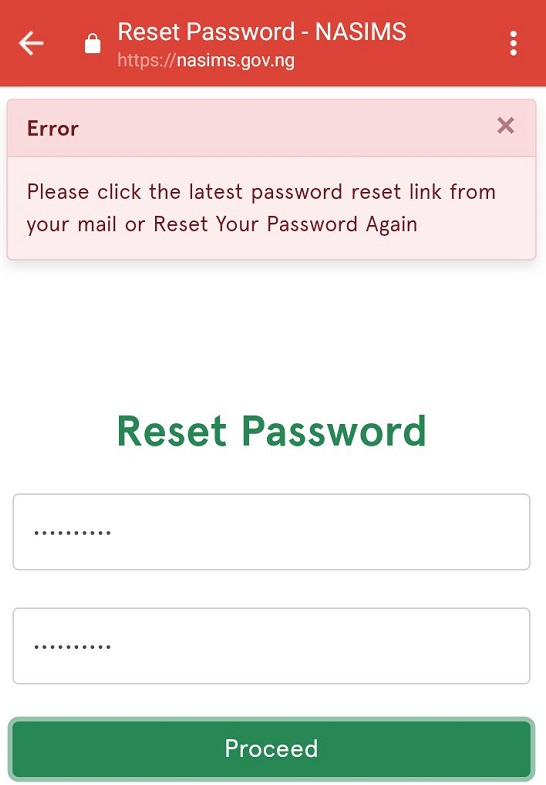 Frequently Asked Question Regarding N-Power NASIMs Portal
Q: I applied before but I don't know how to access the new portal.
Ans: Go to https://nasims.gov.ng/ click on login, Use the "Forgot Password" Option
Enter your N-POWER application email
Click on "Send Link"
Check your mail and follow the instructions to reset your password. Then login again.
Q: I am not receiving a link in my email to reset my password
Ans: Check your spam folder, if you still can't find the link, be patient as the link will be sent across to you.
Q: I am trying to Validate my BVN but getting BVN not found
A: Check your BVN number again and make sure that it is correctly entered
Q: How do I get the nasims ID to enable me to write the test
A: Kindly refer to the NPVN you were allotted
Q: I was not able to reset my password, getting an incorrect password token provided
A: send yourself another password reset link and reset your password again.
Q: I have successfully reset my password and can easily access my dashboard, but when trying to validate or update my profile, it shows: BVN details not found
A: Kindly enter your correct BVN in the space provided, then validate it
Q: I am finding it difficult taking the test it says "update your details from the self-service portal"
A: Try again much later at night or very early in the morning
Q: Please I can't submit my details it keeps giving me error messages
A: Try again much later at night or very early in the morning
Q: I'm receiving a response that my account has been blocked, that I should "Contact support for more information"
A: In this case, you may have violated the test terms, kindly contact support
Q: I am getting BVN has been used already while trying to validate my BVN.
A: Logout of the portal, and log in again, then try to re-validate it
Q: I have been able to log in and upload documents, but I can't submit them, it's not going from there
A: Try to do it again later at night or very early in the morning
Q: I log in to my dashboard to update my personal information, and another name is coming out
A: Go back and revalidate your BVN. Make sure you use your BVN
Q: While taking the test, my ISP network crashed and my page refreshed, I was unable to complete and submit the test and was told I was blocked, kindly help
A: In this case, you have violated the test terms, you need to contact support
Q: Showing errors whenever I try to upload documents
A: Make sure your doc is not more than 300KB. If it is more than, kindly resize it and re-upload it again.
Note: if you are taking the test, and your network disappear and come back again, your account will be blocked. Just make sure you have a strong network before taking the test.