MTN 9GB data – If you are not yet exploring the new addition of 2.5GB data plan into the MTN family and you use more of data, then you might want to give this a shot.
You can actually get juicy offers from my MyMTN App anytime, and any day… like in this case, you can get 9GB for just N2000 and the validity is 30 days. If you are such that your monthly data of 1.5GB don't last you up to a week, and you get paranoid at MTN for zapping your data anyhow, maybe its time to look upward to this data offer.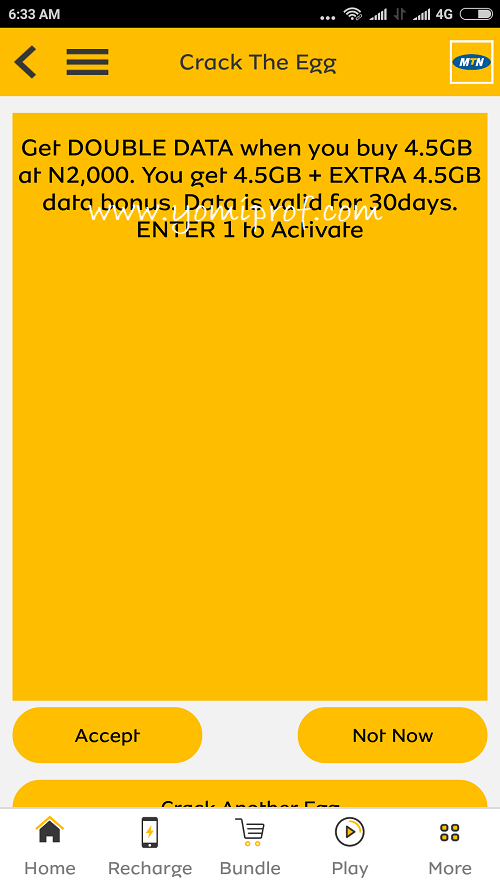 On subscription, you get 4.5GB data + bonus data of 4.5GB making 9GB of data for just N9000. Here is how to activate it below;
How to Activate MTN 9GB Data for N2000
>>Open MyMTN App on your device or download it from Play store if you don't have it
>>Navigate to Deal Zone
>>Click on Crack and you'll get a message like this "Get DOUBLE DATA when you buy 4.5GB at N2000. You get 4.5GB + Extra 4.5GB data bonus…"
>>Accept and your data will be activated with 9GB of data.
Note: Validity for this plan is 30 days. And if you are having data before you activate this plan, the bonus on this plan will be exhausted before your initial normal data.
Let us know in the comment if you are already using it.