Cryptocurrency is the new oil money; if you are not yet on board, you should get in now because right now, it is still too early not to be part of it.
Do you still remember your favorite one-time rapper, Akon? Well, he's about to build a dedicated crypto city in Uganda.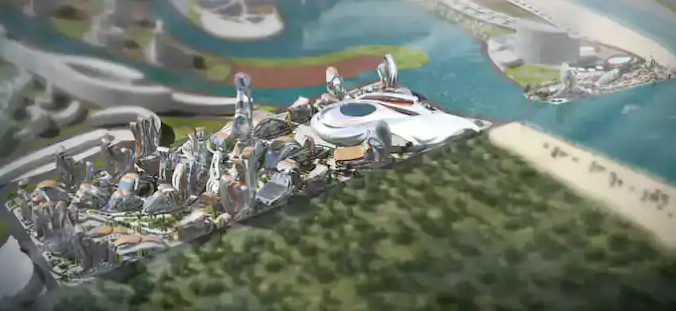 According to foreign reports, Akon will begin to build another crypto city in Uganda, East Africa. The government has announced the allocation of land for the project.
The report has it that Akon City will occupy about half the area of ​​the City of London. Akon stated that the Crypto City will help attract more investment while also creating jobs for Ugandans. Akon City will take roughly 15yrs to be completed i.e. in 2036.
Already Akon has spent US$6 billion to build a larger encrypted city in Senegal. The project covers an area of ​​2,000 acres or about 3.12 square miles. These two future cities will use Akoin (AKN), Akoin's cryptocurrency based on the Stellar blockchain.
Akon said at the press conference: "There are so many things in Uganda that I never knew. I want people to understand how beautiful Uganda is, and the best way is to build my city here."
The Senegalese business man, Akon nor the Ugandan government hasn't given any information about the estimated cost of the city.