WhatsApp is always working on new features to make its platform better, and now we've got some upcoming feature that will increase its functionality for Android.
According to the latest reports from tipster Webetainfo, WhatsApp is developing a feature called Flash calls which will be rolling out to Android beta users shortly.
Flash Calls are a way to quickly get verified to log into WhatsApp, an automatic verification method over call. Using this automatic verification method, WhatsApp will call your phone number and then automatically end the call, verifying the last phone number in your phone's log is equal to the number that gives you the 6-digit code.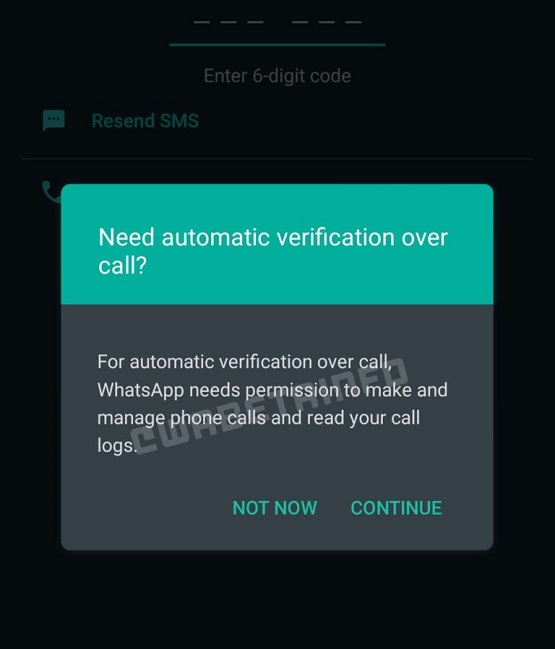 This phone number is always different, so there is no way to trick this method, ensuring a safe experience.
WhatsApp is now working on an introduction for the feature to explain why it needs the permission to make and manage calls and access to your phone's log. You can choose the SMS verification method or this new Call method.
Unfortunately, this feature won't be implemented for iOS users, since Apple doesn't offer any public API to read the call history.
Note: WhatsApp won't use your call history for other purposes.
The feature is under development and will roll out to WhatsApp for Android when completed.