It is recommended that you should have a VPN installed on your device to secure your phone's internet traffic. I have shared Cloudflare VPN before and I'm going to share it again.
While engaging in the current #SarsMustEnd Protest, it is advisable you use a VPN to route your internet traffic. Cloudflare Free Mobile VPN WARP released to the public 12 months ago is still very much available for download. First announced in April and over 2 million people signed up for it.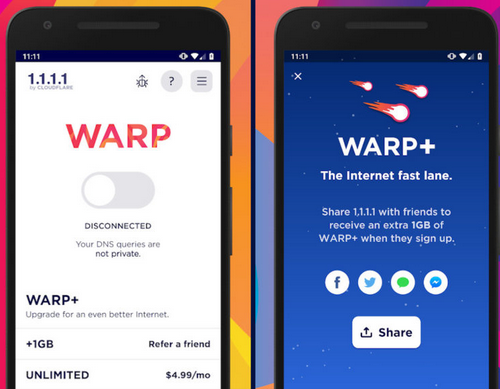 WARP is a mobile app designed for everyone who uses "our global network" to secure all of your phone's Internet traffic.
Cloudflare's goal for Warp is to make a mobile VPN that not only makes browsing more secure but also faster. And, since it's a VPN for your phone, it should make any internet traffic from your phone more secure, too.
Warp comes with two service options — the basic Warp service and Warp Plus. The basic option is free without bandwidth caps or limitations, while Warp Plus offers an even faster experience for a $4.99 monthly subscription.
Where Can I Download it?
For Android users, download it here
For iOS users, download it here
Try out the free version of the app and it doesn't slow down my internet and I haven't noticed any form of limitation yet just as what Cloudflare said.
Let us know what you think.