Every month, we try to look at the best cheapest data plans you can go for, either for downloading or for normal daily surfing. Today, here is what we have to offer.
In as much as nothing much as changed, but the data compilations below will help you make an informed decision on the network to flow with. Before you subscribe, please kindly check here to know the fastest network in your locations.
Glo NG
Just recently, Glo decided to add to their data volume, For example, Subscribers who buy the N500 data plan, valid for 14 days, will get 1.35 GB of data, instead of the 1GB they used to get before. A night time bonus of 550MB is part of the new package.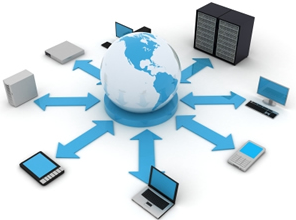 Subscribers who go for the N1,000 monthly data plan will receive a whopping 2.9GB inclusive of 1GB of data useable only at night…. And so on.
Dial *777# to subscribe to the data that suite you, and *127*0# to check your data balance.
MTN
MTN has been doing great, no new data plans but the existing ones. You can get 9GB for N2000, 20GB for N3,500, 30GB for N5000, 1.5GB for N300, 1GB for N200 etc.
How to Get Started
Simply Dial *121# and choose "Data Offers for me" or download the MyMTN App from Play store if you don't have it
>>Navigate to Deal Zone
>>Click on Crack and you'll get a message like this "Get DOUBLE DATA when you buy 4.5GB at N2000. You get 4.5GB + Extra 4.5GB data bonus…"
>>Accept and your data will be activated.
Airtel Data Offer
Airtel network still offers you amazing data offers, depending on your SIM. Every subscriber is been given a suitable data offer and here is how to access it.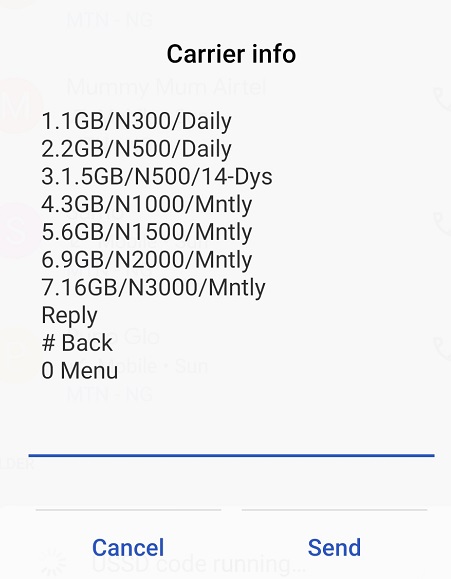 For instance, you can get;
1GB for N300 (Daily)
2GB for N500 (Daily)
1.5GB for N500 (14 Days)
3GB for N1000 (30 Days)
6GB for N1500 (30 Days)
9GB for N2000 (30 Days)
16GB for N3000 (30 Days)
Simply dial *141# and goes to MyOffer to check the deals available for you. Dial *140# to check your data balance.
9Mobile NG
9mobile is giving new customers Free N500 airtime + 1GB and up to 100%, double data offer valid for 12months. All you need to do is to grab a new 9mobile sim and you are in for the offer.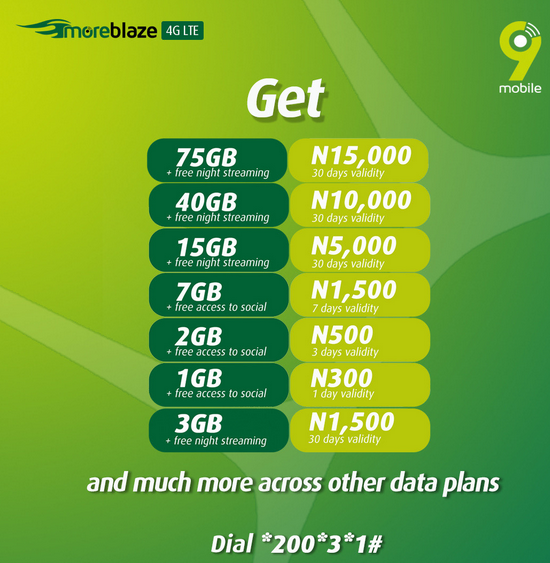 Other Data offers from 9mobile can be seen below;
MTN Night Plan Twist
Recently, MTN revamps their Night Plan Life offer, now allows you to get 2GB for 200 per night but it appears there is a glitch which MTN hasn't fixed. Once you subscribe to it, you won't be able to sub again on that SIM. I reached out to MTN CC, but no response yet.
Airtel Night Plan still serves, and you can rock it while it lasts.
Unlimited Data Plans
For those of you gunning for unlimited data plans, check this post here. Tizeti and Spectranet will serve you better. Have a fabulous new month celebration.