Earlier this month, MTN launched an amazing YouTube Plan at a pocket friendly price. The plan allows you to stream 60 minutes videos, movies, comedies, learning, or do all the things you love on YouTube for only N50.
And now, MTN is giving you extra 4GB data on any data plans you are subscribing to up to N5000 data plan to stream YouTube during the night, an offer that was exclusively available to only N1200 for 2GB data plan before.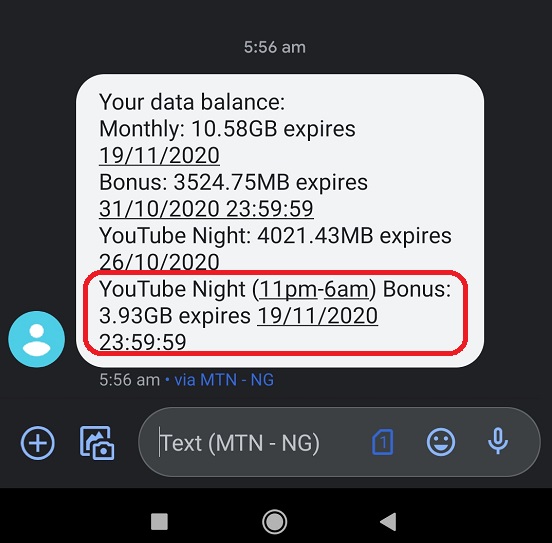 The Free 4GB YouTube Night streaming enables MTN customers have more value for their money and excellent YouTube night streaming experience.
You can use the Free 4GB YouTube data from 11pm – 6am. It is available to any of the below plans on purchased.
1. N1200 for 2GB
2. N1500 for 3GB
3. N2000 for 4.5GB
4. N2500 for 6GB
5. N3000 for 8GB
6. N3500 for 10GB
7. N5000 for 15GB
How to Check Your Data Balance
You can dial *131*4# to see your data balance.
Let us know in the comments if you are using it already.