Jumia Tech week has already started, it is meant to give you a massive discount on top-tech brands from different categories ranging from mobile phones and accessories, TVs, computers, cameras, video games, and much more.
Jumia is giving consumers a wide selection of products to shop for through its partnership with global tech brands such as Samsung, HP, Umidigi, Fitbit, Oraimo, Edifier, Anker, and Xiaomi.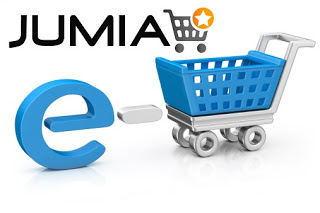 However, some lovers of tech have expressed their dissatisfaction with Jumia Electronics… I'm aware Jumia has 7 days return policy. I bought an iPhone a few years back and the iPhone was locked, So I returned it to the company and within 7 days, I got a refund.
But it appears some tech lovers have had a bitter experience with Jumia, and they believe the giant e-commerce platform that sells refurbish items has brand new.
According to @therealchyke Jumia tech week starts today and I wonder if the world knows that they sell refurbished laptops as brand new on their website and when you complain they tell you that they can't do anything because it has passed the return period.
I wonder how I am supposed to know you sold me a refurbished laptop in 7 days??
@JumiaNigeria I paid 400k for a brand new laptop and you sold me a refurbished one. Is that not theft??
I complained and @JumiaNigeria is telling me to bring my laptop for repairs while ignoring that they scammed me of my money. 400 thousand Buhari naira.
@whiteman_oyel said "The Jeans I received today spoilt my entire day. Sometimes I wonder if "international" is really international. The quality had me in tears, I'll pay 17k for Jean's custom fee of 4k and I'll be seeing Okrika trousers. I'm Sha retuning everything.
@Johnn_OC "This thing is getting out of hand.
A friend of mine got a Huawei smartphone from them back in 2019 or so, it started developing issues not up to a month. She took the phone to Huawei and when they checked the IMEI, they said it was not their product."
@DopeDivva said "I got a supposed brand new printer from Jumia in 2018/19. Only to later find out it was previously used. Their prices especially the 'Black Friday deal' is the topic for another day.
Myself and siblings never patronize that store ever again.
What Happened to 7 Days Return Policy?
Like I said, some of you have had your share of experiences, but have you tried the 7 days return policy? Was your cash refunded back to you or another gadget was issued instead? Let us know your experiences buying Gadget with Jumia or Konga online.