Twenty years after 3G was first introduced in the United States, paving the way for a new generation of mobile apps, the network is officially being phased out.
AT&T, Verison, T- Mobile, and Spring are set to pull the plug on its 3G network this year, with other major US carriers expected to follow suit later this year.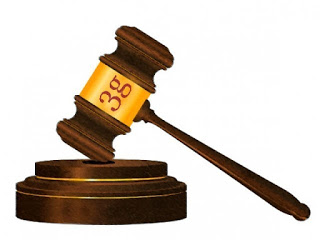 Following the switch to the 5G network for a better, internet experience, especially in terms of speed, top companies that offer cell phone service are phasing out cellphones compatible with 3G.
This necessary phasing out will also affect phones used only for the purpose of calling 911 services and some older 4G mobile phones that do not support Voice over LTE (VoLTE or HD Voice). This change will affect handsets like the iPhone 5, iPhone 5S and Samsung Galaxy S4, as well as many flip phones beginning from 2022.
According to a statement by the Federal Communications Commission (FCC) in the United States (US), seen by Washintonpost, the following mobile carriers will shut down their networks on phones at respective dates:
AT&T: February 2022.
Verizon – December 31, 2022.
T-Mobile will shut down Sprint's 3G CDMA network by March 31, 2022
Sprint's 4G LTE – June 30, 2022
T-Mobile's 3G UMTS network – July 1, 2022
Other mobile carriers like Cricket, Boost, Straight Talk, and several Lifeline mobile service providers which utilize AT&T's, Verizon's, and T-Mobile's networks may also be affected.
What You Should Do
Due to this, the FCC has advised phone users to contact their mobile provider for more information about their 3G retirement plan. It added: "Some carrier websites provide lists of devices that will no longer be supported after 3G networks are shut down.
You may need to upgrade to a newer device to ensure that you can stay connected, or upgrade your smartphone software to the latest VoLTE (HD Voice) or other advance services.