The Continuous Voters' Registration (CVR) exercise has been made easy with an online platform to capture your data after which you are scheduled for biometric capture at an INEC office close to you.
To check if you are a registered voter, go to https://voters.inecnigeria.org/ and enter your details. If not, follow the guideline below to register.
Follow the steps below to register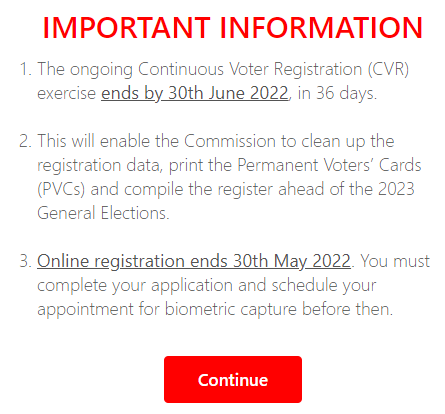 1. Pre-register via – cvr.inecnigeria.org
2. Create an account with a valid email address.
3. Follow the account activation link sent yo your email address.
4. Login and fill the form.
5. Select a convenient date for your biometric capturing.
6. Submit form and wait for application slip containing ID, QR Code and other details.
7. Print out the application slip.
8. Visit your INEC registration centre to capture your biometric on the appointed date.
9. A registration slip will be issued once registration is completed.
10. Use the issued slip to collect your Permanent Voters' Card (PVC)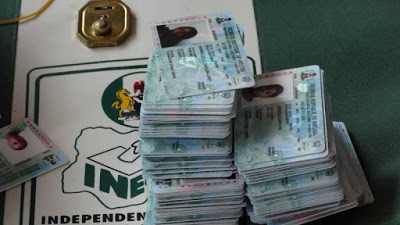 The CVR exercise is for citizens who:
are 18 years and above and have never registered to vote
lost or damaged their PVC
want to transfer their voting location
have registered but had problems during the past elections etc.