TECNO has launched its first laptop at the 2022 IFA Berlin. The well-known mobile device brand is diving head-first into the laptop world with the Megabook T1, an ultra-slim device that is quite impressive.
The one thing that makes the Megabook T1 stand out is its size. The thinnest part of this laptop is 14.8mm thick; meanwhile, with a 70Wh battery and a 15.6-inch display, the total weight comes in at less than 1.5kg. That's lighter than most 15-inch and 14-inch laptops.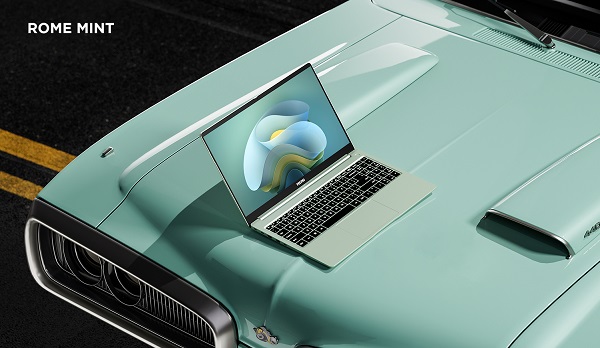 Featuring a dual-tone Startrail Phantom design, this laptop stands out with its unique look. Plus, the entire body is made with an aluminum casing for a robust and durable shelf life. TECNO launched its first laptop at the 2022 IFA Berlin.
The most impressive thing about the Megabook T1, however, is the battery. With a 70Wh battery, TECNO claims it can last up to 17.5 hours, which is impressive.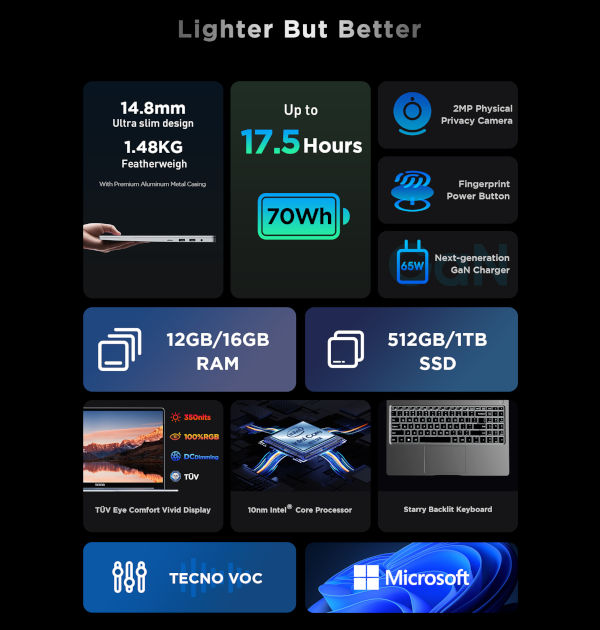 There are several build options for the Megabook T1 from TECNO, as you can get it with either 512GB or 1TB SSD storage space. Furthermore, you can choose between 12GB or 16GB RAM. The device features a 10nm Intel Core Processor.
There are two Type-C ports, an HDMI port, a USB 3.1, and two USB 3.0, as well as a headset jack and a TF card reader.
The Megabook T1 comes with is the TECNO VOC, a system that uses the TECNO Audio Lab, DTS immersive sound, and a dual mic system that employs AI ENC technology so the noisy environment gets ignored.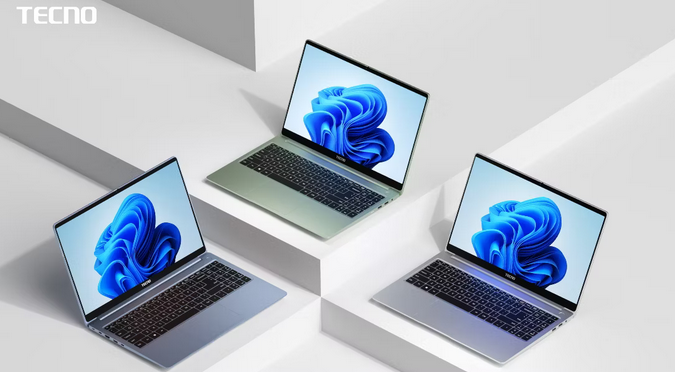 The Tecno Megabook T1 runs Windows 11 OS and has nine connectivity hubs. There is a 2MP webcam with a shutter for privacy, a fingerprint sensor embedded on the power button, Tecno Link for wireless transmission to the smartphones from the brand, Bluetooth 5.0, a backlit keyboard, and more.
The company has not disclosed the pricing of the Tecno Megabook T1 laptop for now but it has been confirmed that the device will be available this quarter.