WhatsApp is currently working on a multi-account feature, according to the latest update from wabetainfo, and it will be available in a future update of the app.
Though, this is quite different from the companion mode which provides users with the ability to use an existing account on different devices.
This feature will allow users to access multiple WhatsApp accounts from the same device. For instance, you'll be able to access Mr A, B, and C WhatsApp account on a single device.
The feature was spotted through the WhatsApp Business beta for Android 2.23.13.5 update, which is available on the Google Play Store. It's also worth noting that we have evidence suggesting its compatibility with WhatsApp Messenger.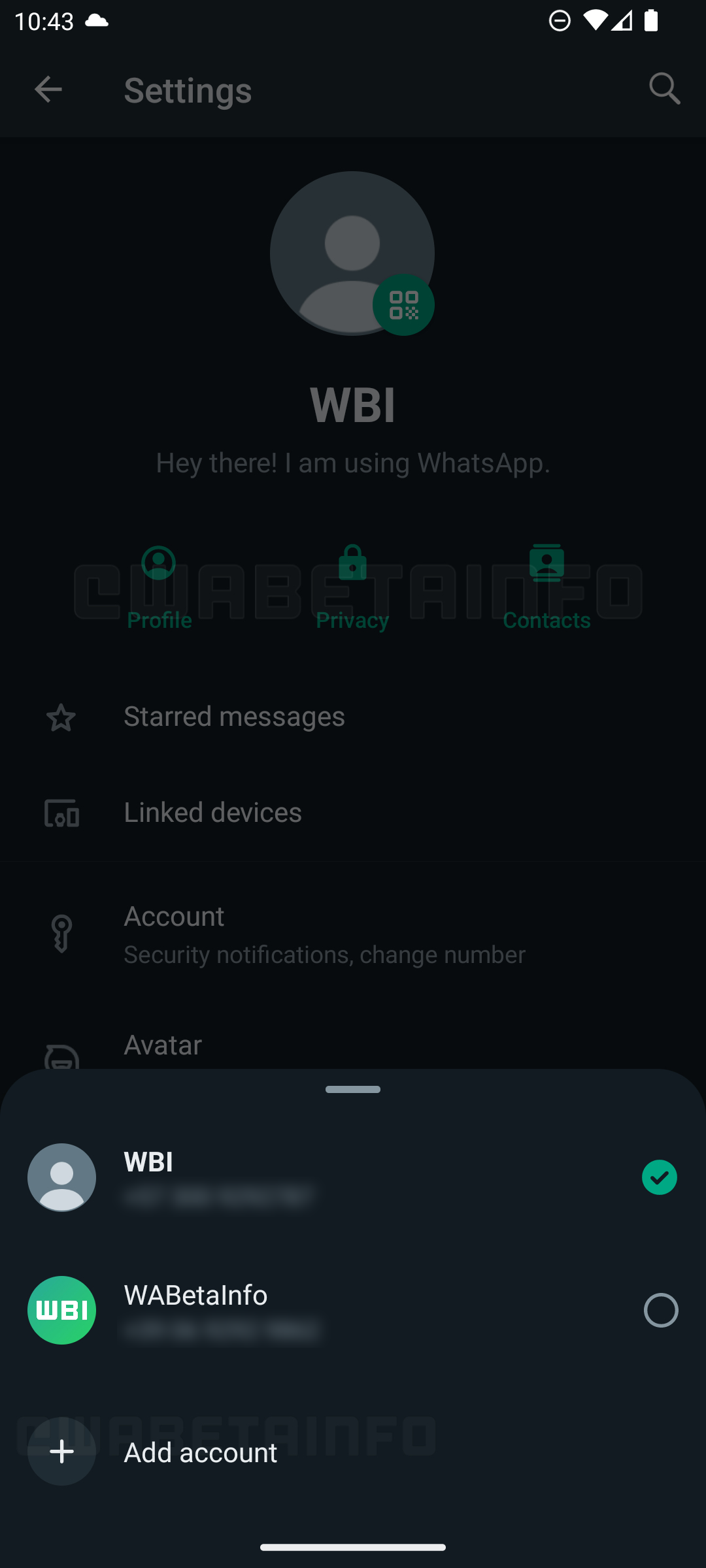 From the picture above, users can select which account they want to log into. When you set up an additional account for the first time, it will be stored on your device until you decide to log out of the account, so you can always switch to it when you want.
With the integration of the multi-account feature, users will have the ability to manage their personal conversations, work-related discussions, and other social interactions within a single app.
This separation ensures that users can maintain privacy, efficiently manage notifications, and switch between different accounts without the need of using parallel apps. WhatsApp's main chat app rival — Telegram — already offers the ability to add up to three accounts with different numbers on the same app and phone.
The app also allows quick switching between these accounts using its side menu.
It is currently possible to use multiple accounts on WhatsApp on one device, but this requires having more than one instance of the app installed.
The feature is currently under development and will only be released to beta testers in a future update before it is expected to roll out to general users.