According to Will Cathcart, CEO of WhatsApp, the service will soon allow users to transfer high-definition photos.
The Facebook-owned messaging app typically compresses photos to reduce storage needs and increase transfer speeds.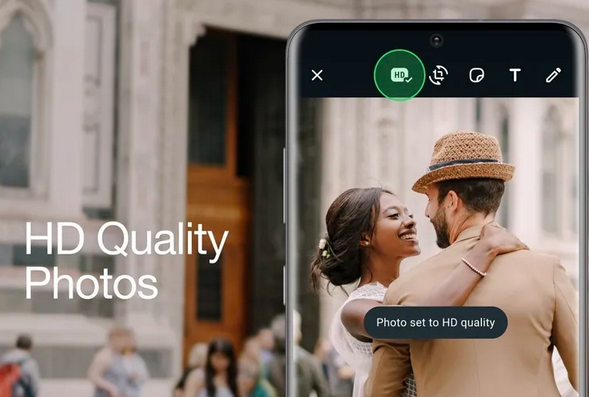 Users can now choose to share high-definition images from their device's gallery by tapping the corresponding button at the top of the caption screen.
"A lot of people have requested this! Now you can share your photos in HD"
Users can choose between normal quality (1600 x 1052), which uses less memory and sends data faster, or HD quality (4096 x 2692).
Both the sender and the receiver will be able to see the HD icon if you do this. Recipients will have the option to upgrade to HD or keep the basic quality version on slow connections. In addition, senders will continue to set standard-quality transmissions by default, delaying the inevitable need to free up storage space on your phone after receiving too many photos in a conversation. group story.
Over the next few weeks, the feature will be available everywhere. The instant messaging company is also focusing on introducing upcoming HD content on its platform.