It's high time you trill your BBM contacts with custom
Display Pictures instead of 'thieving' and munching other peoples DP. I know 99% of
BBM user intelligently thieve other people DP (I know I'm not excluded).
So many people keep wondering how
BBM display picture
is
been created. I was surprise one certain time someone sent me a message that I should pay
him to create a customize Display Picture for me; so I taught
into searching
the way it's been done and I know so many people will also wana know how to
create their own customize DP for you BBM.
Let me show you how to create your own DP free of charge
with ease.
How Can I Create My Own DP?
==>
FlashDP
: Is an amazing site that gives you 100%
opportunity to create your own unique DP pictures in easy steps. To begin, go
to
flashdp.net
–>Click
on create >>choose
the sample you like->>enter
the text you want and click on submit.
Wait for some sec and your DP will be ready for download.
===>
BBMPics
.com: this is another great site that gives
you daily BBM pics and also avail you of the opportunity to create your DP. You
can visit it
here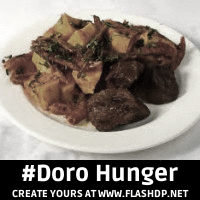 I know there are so many other I didn't list, it won't be a
bad idea if you can add to the list. I'm always open to answer all your questions.