Instagram is an online mobile
photo-sharing, video-sharing and social networking service that enables its
users to take pictures and videos, and share them on a variety of social
networking platforms, such as Facebook, Twitter, Tumblr and Flickr.
But in all this, you can't customize
instagram
to your suite your taste. I've a lot of peeps who don't really know how to
download video or save photos on Instagram. 
But I'll just call what I'm about to share with you an extention of
instagram just like WhatsApp+.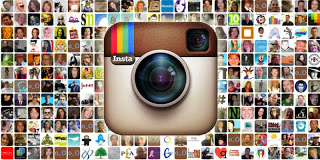 The Instagram+ plus is the modded version of instagram
for Android. The app was created by OGMODS and it is packed with some cool
features which can't be found in the Original instagram, such as direct
download of pictures and videos without any third party application, auto start
videos with sound.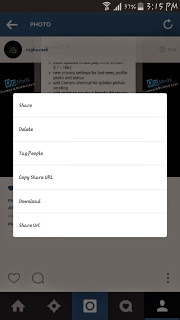 Why Should I Use Instagram+?
==> Download feature
==> Auto start videos with sound
==> Direct share URL
==> Ability to zoom in/out images by ==> long pressing (NEW)
And lot more
Where Can I Download It?
==>Before you install, make sure you uninstall your old
instagram then run and install this new instagram+…
Explore and feel the thrill.