Instagram is launching and testing multiple new features starting today that are aimed at making the platform a more positive space.
For Instagram users who face harassment, the new comment controls could have the most immediate impact as the new feature, rolling out now, gives users the ability to address problematic comments en masse.
You now have the ability to delete up to 25 comments at once and also block or restrict multiple accounts at the same time.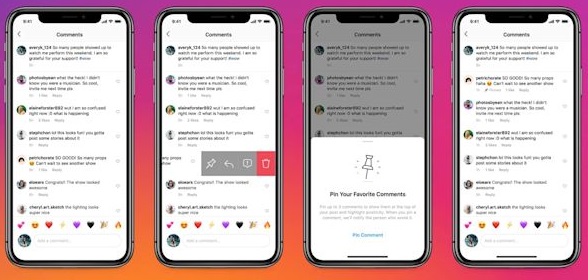 Not just that but you now have more control over who can tag or mention you in a post. People can select whether they want everyone, only people they follow, or no one to be able to tag or mention them in a comment, caption, or story. You can activate this feature by simply going to your privacy setting page.
Instagram is also testing a new feature that gives you the ability to pin comments to the top of a post. The new "pinned comments" feature lets users choose which comments they want to draw attention to.
People can pin multiple comments, similarly to how YouTube allows comments to be pinned to the top of the comments section below videos. This allows creators to highlight positive conversations.
Instagram has also been testing a feature that hides like accounts, a change Instagram chief Adam Mosseri has said is meant to "depressurize" the app, particularly for its younger users. The company hasn't given an update on that experiment, or if it will roll out more widely.
Via: YomiProf