After so many hypes and battle with SEC, Telegram is finally giving up on its cryptocurrency TON; Oh Yes, they are calling it quit.
First announced in Jan 2018 that it planned to launch its Cryptocurrency – called Gram on Telegram Open Network (TON); by August 2019, it promised investors to send out the first batches of its coin, the Gram, within the next two months or risk losing over $1.7 billion it raised to make those coin a reality.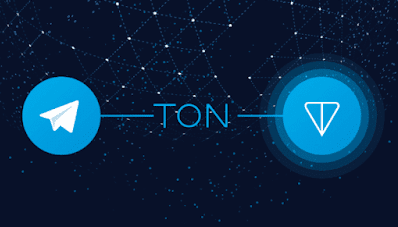 But the plan failed when the SEC ordered Telegram to halt sales of its cryptocurrency (called Gram) after it failed to register an early sale of $1.7 billion in tokens prior to launching the network in October that year.
Today, Telegram announced quitting its cryptocurrency planned operations
"Telegram's active involvement with TON is over," wrote Pavel Durov, founder and CEO, in an announcement on his channel. "You may see – or may have already seen – sites using my name or the Telegram brand or the 'TON' abbreviation to promote their projects. Don't trust them with your money or data."
TON was a blockchain platform designed to offer decentralized cryptocurrency to anyone with a smartphone, in a similar fashion to Facebook's Libra project.
From the tone of the announcement, you'll notice that the founder is angry with American court, for having so much power to stop the sale of cryptocurrency beyond US borders and consider himself a failure.
"This battle may well be the most important battle of our generation," he wrote. "We hope that you succeed where we have failed."
You can read up the full announced on telegram from the link above.
What do you think?
Via: YomiProf