You are all gonna like this! ICO lovers, Telegram wanna make you rich. The favorite encrypted messaging app
Telegram will establish its own Blockchain platform and cryptocurrency
, according to sources knowledgeable about the issue. The new platform will be dubbed
"Telegram Open Network" (TON) and will be based on an improved variant of Blockchain technology
.
"Telegram Open Network" (TON) will be a new, 'third generation' blockchain with superior capabilities, after Bitcoin and, later, Ethereum paved the way.
Initial reports of this new platform surfaced earlier this year from Anton Rozenberg, a former worker of Telegram's publishing department Telegraph. Rozenberg posted on Facebook that which he claims is an advertorial to its new platform. He also pointed out that TON would help those below oppressive governments, because they'd be able to transfer cash natively via the messaging app.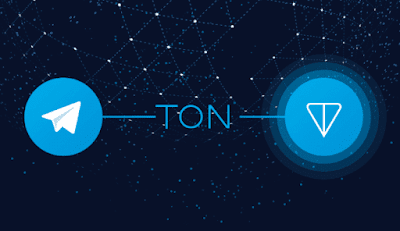 TON is going to be known as "Gram" and the platform will be integrated with many of the most popular messaging apps (it's not yet certain which ones). The platform will utilize light wallets, making it unnecessary for users to download a big and unwieldy Blockchain.
TeleGram ICO
Telegram is understood to be considering raising as much as $500 million in the pre-ICO sale at a potential total token value in the range of $3 billion to $5 billion. However, those figures could change before the ICO, which could come as soon as March.
A pre-sale in an ICO is a minimum cap on investments (sometimes with discounts) to attract big investors ('whales') before a wider token sale to retail investors.
The TON platform also will not need to go through a multi-year bootstrap period like new platforms, because the Telegram program already boasts 180 mln users.

Telegram is already hugely popular with all the Blockchain community, as cofounder Pavel Durov proclaimed: "Like right now, the entire Blockchain and cryptocurrency community just switched to Telegram."
The currency will be listed on external exchanges and used inside the Telegram app.
Timing-wise, the first quarter of this year will see the launch of the Telegram External Secure ID, followed by an MVP of TON. The launch of the Telegram Wallet is slated for Q4 2018, and the creation of the TON-based economy could launch in Q1 2019. The rest of the TON Services would follow in Q2 2019.
TON White Paper
Here is a link to TON white paper.
What do you think?