By now you should have understand how cryptocurrency works,
and if you don't, I'll advice you take your time to read more about it.
Swisscoin
is listed on coinmarketcap and
coinexchange
platform, and we are still expecting more
listing…
I'm going to show you how to trade different cryptocurrencies
on coinexchange, how to profit from it, buy when the price is low and sell
when the price is high… This is what we call trading.
Coinexchange.io is
a virtual currency exchange that support
different range of altcoins as possible.
There are up to 350 coins listed on coinexchange, meaning
you can trade the top performing coin but our focus on this article will be on
Swisscoin.
2. Enter your email address, username and password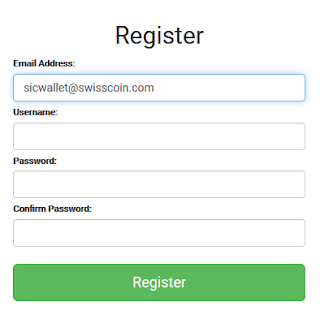 3. A verification mail will be sent to you as soon as you
hit the "Register" button
4. Verify your account and move to the next stage
How to Deposit Bitcoin on CoinExchange.io
1. Click account in
the upper right corner and click balances.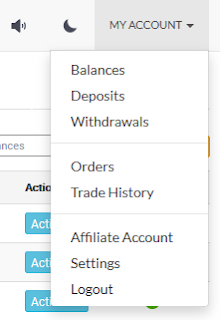 2. Locate the coin you want to deposit and click the action
drop down menu and click deposit.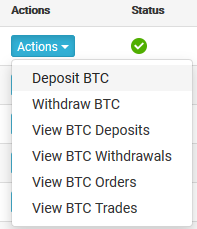 3. Copy/scan your bitcoin address. Send the amount of
bitcoin you want to deposit to the address shown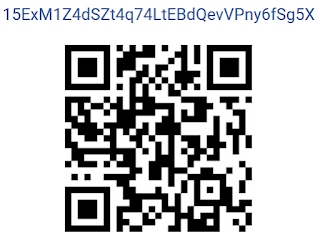 4. Click markets at
the top right.

5. Scroll through the list and click the coin you want to
trade or simply search the coin by entering it's name or symbol in the search
bar. I'll focus on SIC
6. The lowest price for SIC is 11 satoshi. To place a buy order
for SIC, scroll down to the buy window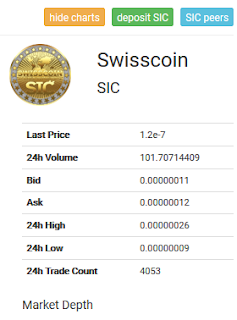 7. Enter the price you want to purchase SIC in the price
input box. To buy at the current price(11 sats) enter 0.00000011. To buy
at a much lower price, enter an amount lower than the current price.
Example:0.00000009.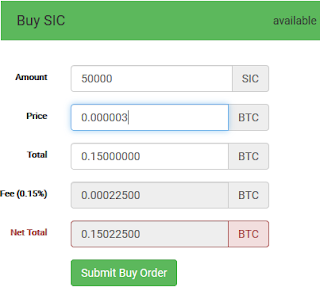 8. Enter the amount of bitcoin you wish to use to purchase
the coin.
9. Submit your buy order, review and confirm your order
10. Your order will be placed and will be executed as soon
as someone else places a sell order that matches the price you are buying.
Note: To sell your coin, follow the same steps as the buying
using the sell window
How Do I Withdraw for Coinexchange.io?
1. Click the action drop down menu and choose withdraw.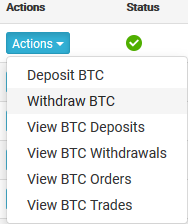 2. Enter the amount you wish to withdraw and enter the
destination address that will receive the bitcoin.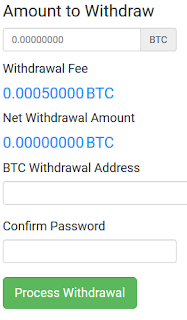 3. Enter your coinexchange password>>Click process
withdrawal
4. A confirmation email will be sent to your email. Go to
your email and click the confirmation link in order to approve the withdrawal.
Once it is approved, you are good to go.
Like I said, it is not only Swisscoin you can trade on this
platform, you can also trade the top performing coin and make a lot of money
from it.
Alternatively, those of you that still want to be part of Swisscoin, you can buy directly from coinexchange at a more cheaper price before the price skyrocket. Happy trading!