This is for premium data lovers, internet surfers and if
possible mid-range iOS users. From critical analysis, I've come to the
following conclusion about which and what plan on which network to go for if
you are simply looking for a reliable 1GB Plan. I know there are so many heavy
internet lovers and user but this post is directed to those who don't use much
data or can't even finish 2GB data monthly.
Airtel NG:
Airtel introduced their 1GB plan not too long ago
but I can tell you that Airtel 1GB is equivalent to 200MB because it doesn't
last me more than two days without downloading… Just ordinary opening web pages
and I got a notification that I've used 75% of my data. This is not nice at
all.
Well I can only recommend this plan for low end devices like
window phone users or Java phone users.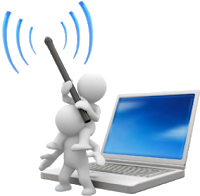 To subscribe for Airtel 1GB dial *141*1*3#
Etisalat:
Etisalat 1GB plan has been around for quite some
time and I don't really know why they decided to make it available for some
selected individuals. The plan is okay, and the network is fast depending on
your location.
To sub for Etisalat 1GB for N1,000 dial *229*2*7#
Glo NG
Glo too is not left out in the saga of 1GB plan as they
recently introduce it. One problem I'm having with Glo this days is poor, crawling
internet connection which can be so annoying when you have something emergency
to handle.  Glo 1GB is not sim selective
at all. 
To subscribe for Glo 1GB send 53 to 127
MTN NG:
Mtn don't have 1GB plan which has pose so many
question in the mind of every mtn lovers. But you can actually get 1GB for N500
if you are in possession of the latest Infinix hot2 device. The 1GB doesn't
consume at all onlike the ridiculous charges on Airtel 1GB plan. This MTN 1GB
plan can always be renew on any device even on Nokia touch light once activated
on Infinix hot2 device on first use.
All network 1GB plan works on all devices without any
tweaking…Are you still confuse? Ask your question