While you are currently on lockdown, it is important to know that you can share your data and airtime with your family and loved ones using the MyMTN App which has been a lifesaver for a while now.
If you have MyMTN app installed on your device, you'll notice that it has been giving you different double data offer at intervals for a while now, and this time around, you can share your data with your love ones, family and friends.
Though the maximum data you can share using the app is still limited to 100MB, we are hoping with time, it will be increased if MTN reconsider.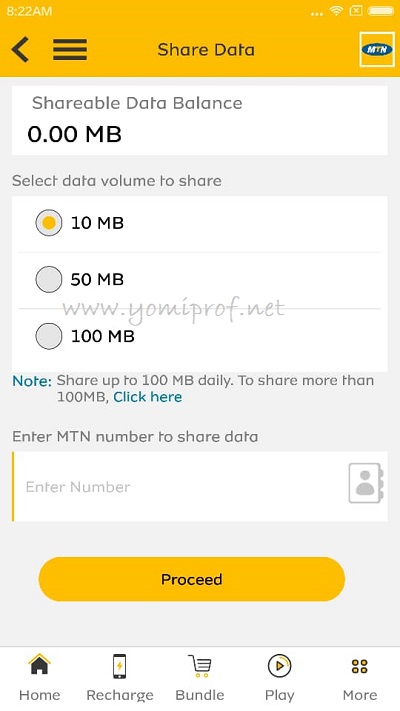 How to Share Your MTN Data Using MyMTN App
>>Open MyMTN App on your device or download it from Play store if you don't have it
>>Navigate to Home
>>Select Bundle or Recharge on the Home page
>>Choose the share data
>>Select the range of data you wish to share, enter the number of the recipient, and share.
The same thing is applicable if you wish to share your airtime with friends and family, only that you need to click on Recharge>>MTN Share, to share your airtime. We have also compiled an article on how to share your data using other networks here.
Stay Safe friends.