Just like we earlier hinted about the latest WhatsApp features, the company is globally rolling out 'suspicious link detection' features to all WhatsApp beta users on Android.
This feature will help users to detect sent and received suspicious links in WhatsApp. The app analyzes when you receive it and detects if it redirects to a fake or alternative website. If the link is found suspicious, it will present a message that is marked with a red label, indicating to you the presence of it.
How do I Know if The Feature (Suspicious Link Detection)is Active For me?
You need to receive a message from another user (iOS, Android, Windows Phone) that contains a Suspicious Link. For example, you can ask to your friends to send a message that contains fake links.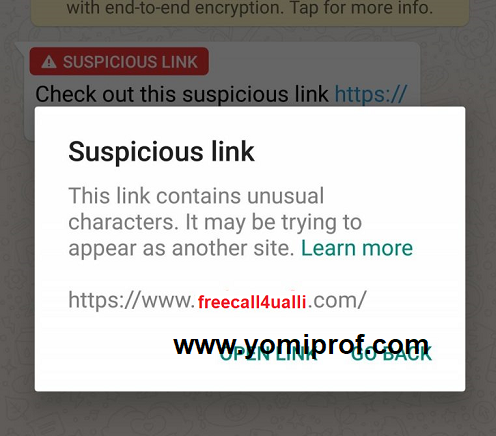 The link above contains different characters which makes it suspicious.  WhatsApp will mark it as suspicious.
The feature is already rolling out to all beta testers and soon, it will be available to normal users. If you are a beta user, kindly update your WhatsApp to the latest.
This new update will help reduce spammy links that are being shared across whatsApp platform.