The biggest
messaging app in the world whatsapp will be getting new features soon. I'm sure
we all love the already available features and the recently released features
such as
quote-in-reply
… Something more is coming.
According to
a report recently leaked by German publication
Macerkopf
, new features were
spotted in the
WhatsApp
for iOS beta:
Larger Emojis, Music Sharing,
Mentions and Public Groups.
Larger Emojis
The
report states that the mobile messaging app will start supporting larger
emojis soon. the WhatsApp Beta team revealed that the emojis will be three times
bigger than the current ones, almost the same size introduced with iOS 10.
Music Sharing
You
all know that WhatsApp already allows sharing of pictures, videos, files,
contacts and links. Now it's time for the Music sharing feature.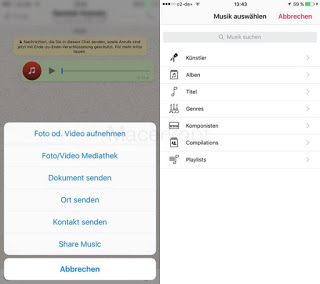 The
report states that users will be able to share music stored locally as well as
Apple Music tracks. The recipient will not only see a music icon but also album
art. Current 'audio' files sharing does not have this functionality.
Mentions
If
you're a Twitter user, you would know how the Mention feature works. The one on
WhatsApp is said to be similar. You can tag people in your address book within
a chat.
Public Groups
The
introduction of Public Groups will allow anyone with a link to the group to
post to it. But the power to shut down the group will be in the admin's hands.
What
About Video Calling?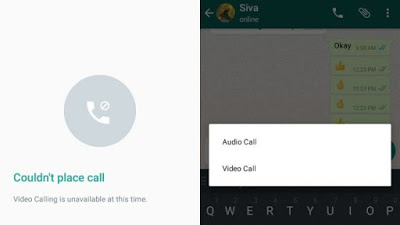 Rumors
about video calling have been wearing singlets and boxers for a very long time
and few weeks ago, Android beta testers saw this feature show up with their
latest updates of the app. Video calling feature on WhatsApp is the most
awaited feature and we are expecting to launch soonest.
Which
features do you like the most?