While we are still waiting for Black Friday to come proper, and if at all MTN Nigeria will unveil a Black Friday deal, let us look at the bonus offers currently available to all subscribers.
MTN is offering all subscribers a 10% bonus airtime on any of your recharges this season. Whether you recharge via Top-ups, Debit Card, or directly from a bank account, you'll be entitled to get a 10% bonus airtime on any of your recharges.
For instance, if you recharge N500, you'll get N50 bonus airtime to call all networks. A recharge of N1000 will give you a bonus airtime of N100.
How to Get 10% Bonus Airtime on All MTN Recharge
You can get this only through MyMTN App. The app is designed for all MTN subscribers and it offer you exclusive cheap offers all the time.
>>Open MyMTN App on your device or download it from the Play store if you don't have it
>>Navigate to Bonus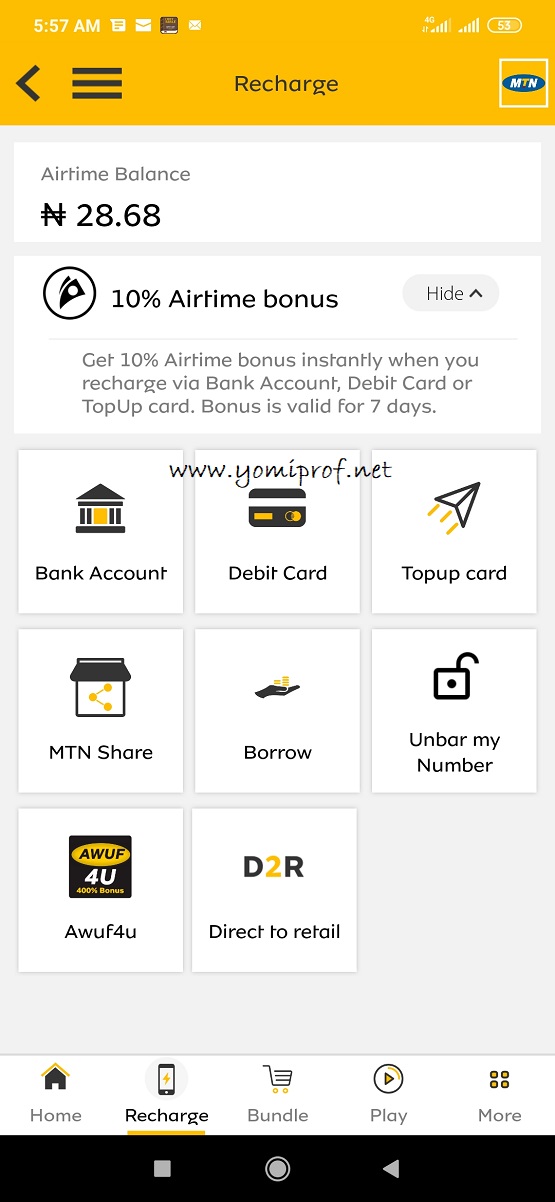 >>Choose the medium you wish to recharge with e.g. Top-up card, Bank, Debit card, etc.
If you are using Top-up cards, click on top-up cards and scan your voucher as seen below. Once done, click on recharge and a 10% bonus will be given to you.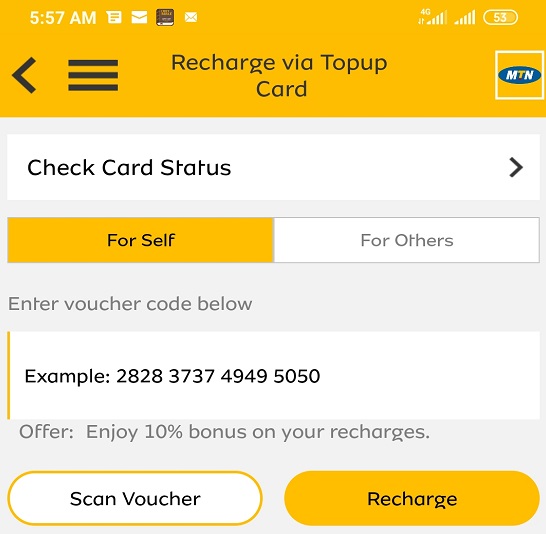 If you are also interested in cheap data deals, you can navigate to Deal Zone, crack any of those eggs, and check the offers available for you.