I don't know if some of you are still finding it difficult
in receiving OTA update on your Infinix Hot Note but I guess this guide might
help. I found this post in Infinix support forum so I decided to put it up
here.
Now you have three ways of updating your device to lollipop,
the easy way, the hard way and the advance way. You can do it yourself via
SPFlashtool
, try this method or locate the
nearest infinix office
closer to you.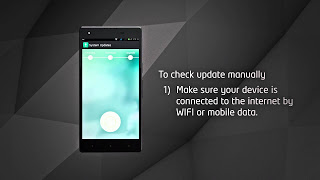 Here is the fix
Step 2: copy the (Zip) file to Your SD Card
Step 3: Boot  into  recovery  using
Press  (vol+  and  power  button )
at  the  same  time
Step 4: Chose   "apply
update from sdcard"
Step 5: Then  select  "X551_L_…..zip" file
Step6:
After  installation,  reboot  your  phone  by  clicking"
reboot  system  now "
If this guide didn't work out for you,
kindly use the next available method.