18hours ago,
Infinix mobility
started rolling out the beta
Lollipop update
for
Infinix Hot Note
users as promised earlier. The update
comes with
Android Lollipop
with a brand new UI that Infinix call
XUI

The update brings new features and some improvement to the Infinix Hote Note
device…
The new software comes with a refreshed user interface called XUI Beta, below is the full feature
1. Optimized UI display, XUI first beta release,
2. Added font management, theme management, online wallpaper function,
3. Added ultra power save function,
4. Added clear application function,
5. Video player added,
6. Optimized system performace,
7. Fixed issues,
8. Support OTA upgrade from 0730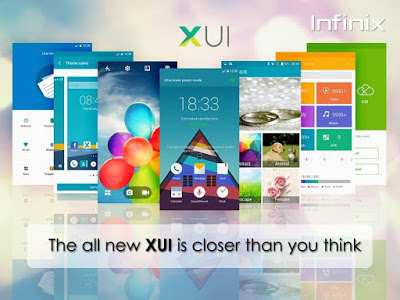 Before You Upgrade Your Hot Note to
Lollipop Via OTA
==>If you are upgrading via OTA
update, first of all Backup your device if its rooted
==> Unroot your device
==>Restore to factory setting (not
too compulsory)
==>finally update your device.
Where Can I Download The Rom?
How to Upgrade Infinix Hot Note to Lollipop Through SP Flash Tool
Requirements before proceeding.
4. A pc with healthy usb port and your infinix usb cable and
full charge.
5. Obviously the infinix phone which should have a 90%
charge.
6. Back up your files and contacts
==>INSTALLING VCOM DRIVER
1. Extract the downloaded vcom driver.
2. Go to device manager>click action>click add legacy
hardware
3. Under welcome to add new hardware click next
4. Select advanced option and click next
5. Select 'show all devices' and click next.
6. Click have disk
7. Browse to your vcom extracted folder and select the
driver setup up file and click
open, then ok.
8. Select Mediatek preloader usb vcom driver and click next.
==>GET YOUR PHONE READY
1. Make sure phone has about 90% charge as well as your pc.
2. Enable usb debugging under settings>developer options
3. Connect to Pc…ignore any driver failure warnings.
==>FLASHING
1. Navigate to the sp flash tool folder
2. Run the sp flash tool.exe as admin
3. Click on scatter loading. Navigate to the infinix rom
folder and select the scatter file.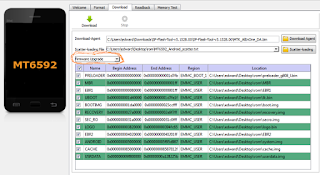 4. Click on download. Restart your phone using the power
button and wait. The phone
will be upgraded on booting-Make sure you don't tamper with
usb at this point.
5. The final result after about 5-10 min should be like this
if all went well.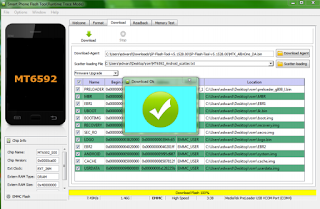 6. After that confirmation close flash tool. Disconnect
phone and switch it on.
It will take some minutes before the setup is complete.

Note:
Users already on the first Lollipop
software will receive an OTA update in 2days time… so if you've receive
the OTA upgrade notification or you have upgraded to the new UI, kindly let us
know via the comment section.