This weekend is for game lovers and I'm just going to touch just one
game today, one of the most addicted game to workers, students and even you
reading this right now. One thing I love about this game is that it help
reduces stress after work.
Most of us hate the waiting time in
Candy Crush Saga
after exhausting your
live which can be so annoying and demeaning. But I'm going to show you a simple
trick on how to bypass the waiting time immediately you exhaust the existing
lives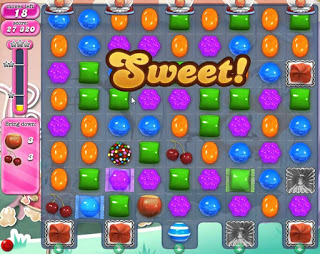 Will it Work on my Device?
Yes, it works on all devices even if you install it on Window phones.
How Can I Bypass The Waiting Time in Candy Crush
On iPad/iPhones
1. Lose
all lives
2. Exit
Candy Crush
3. Go to
your Settings app
4. Tap
on General
5. Tap
on Date & Time
6. Disable Set
Automatically
7. Tap on
the current date
8. Change
the time ahead (3 hours works; 1 day is easier)
9. Go
back to Candy Crush
10. Verify you have 5 new lives
11. DO NOT PLAY
12. Go back to the Date
& Time settings
13. Tap on the Set
Automatically button
14. Go back to Candy
Crush
15. Play
On Android
Smartphones & Tablets
1. Lose
all lives
2. Exit
the Candy Crush app
3. Open
your device's Settings menu
4. Tap
on Date & time
5. Unselect Automatic
date & time
6. Tap
on Set date
7. Change
the date to at least 1 day earlier
8. Tap
on Done
9. Exit
the Settings app
10. Go back to Candy Crush
11. Verify you have new lives
12. DO NOT PLAY
13. Return to your Date
& time settings first
14. Select Automatic date
& time
15. Then go back to Candy Crush
and play
On Blackberry Devices

Go to System settings>>>Date and Time>>>
Uncheck "set date and time automatically">>> Set the time 3hours
ahead>>>Exit & Open Candy Crush to verify you've got the life back
in full. Exit and reset the time back to automatic>>> Then go ahead
and play.
Note
Same process is applicable to other device users. Repeat the
process and you are good to go…
I'm definitely sure this weekend is going to be full of
Candy but not the Crush.