Let me intelligently look for your trouble right now… allow
me to codedly root the techy nature in you with this. I know you love to
explore a lot of things on your device, I know you actually want to know more
of what your device can do but how many of you are using 3D EyeGlass to watch
movies directly on your smartphone?
The truth is, you'll have the same effect you had in Cinema
when watching a movie. I love movies actually and I'll love to feel 3D experience
directly on my Nokia 925 window phone.
Here comes RITECH Virtual Reality 3D Glasses Ⅱ with
Elastic Band for 3.5 – 6 inch Smartphone. This universal virtual reality 3D and
video glasses will blow your mind away. You can put your smartphone on the
product and then you can watch the video just like watching TV. Adjustable
distance between cell phone and lens, suitable for different people. You can
use it without myopia eyeglasses. Enjoy your relaxation time.
See infographic below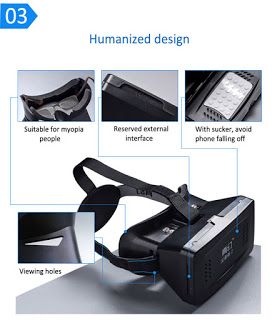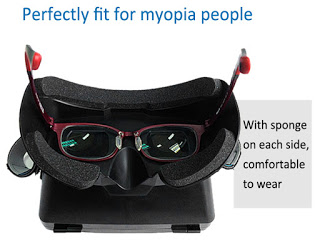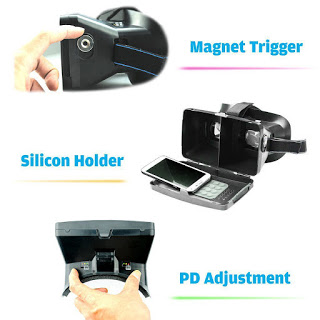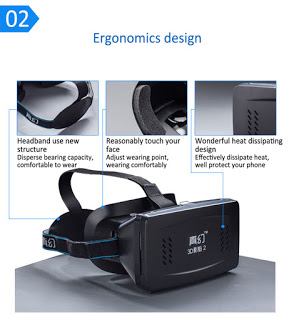 This is specifically design for smartphones and not for PC
users.
Price – $9.49 (N2,087)
Main features
Feature: Smartphone Vedio Glasses
Special Function: Virtual Reality 3D Video by Phones
Application : Smartphone
Product Weight: 0.200 kg
Package Weight: 0.320 kg

Product Size (L x W x H): 17 x 10 x 13.5 cm / 6.68 x 3.93 x 5.31 inches
Package Size (L x W x H): 22 x 15 x 13 cm / 8.65 x 5.90 x 5.11 inches
It's high time to feel the power of 3D on all the movies and games on your smartphones