Xiaomi
isn't taking any chill pill at all, they've unveiled the new flagship Redmi 4
and Redmi 4a, the ultra affordable device, and here are the
9 facts
you need to
know about
Xiaomi Redmi 4
;
9
Facts About Xiaomi Redmi 4
1. Redmi 4 is equipped with Qualcomm 625 processor,integrated metal
body,
2. Redmi 4 uses the Qualcomm Snapdragon 625 processor,
Compared to the previous generation and its a lot faster and more powerful, 58%
performance improvement, and power consumption is reduced by 45%.
3. Redmi 4 is a 5 inches full HD screen device, 441 PPI
+
4. The phone comes with a 13MP rear camera with
dual-LED flash, and a 5MP front shooter.
5. The integrated metal body of Redmi 4 is exclusively
polished, the Device is more compact and beautiful and is available in Silver / Gold / Dark
gray colors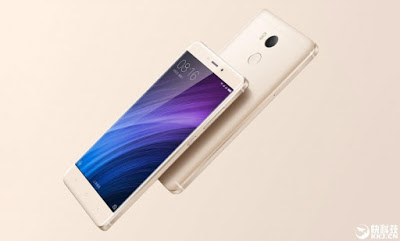 6. Redmi 4 also has a ceramic blasting process,
sparkling diamond trimming, rounded 2.5D curved
Glass and CNC
7. It supports Dual card standby, 4G , Supports VoLTE voice
calls Equipped with the latest MIUI 8 Based on Android 6 Marshmallow
8. Xiaomi Redmi 4 sports a 5-inch TFT display with
1080p resolution with 2.5D curved glass. The phone is running on a 1.4 GHz
octa-core Qualcomm Snapdragon 625 processor, and will be featuring 3GB RAM
along with 32GB of storage (expandable to 128GB).
9. Xiaomi
Redmi 4 will be priced at $134 (N40,200), while Redmi 4a will be priced at $74
(N22,200)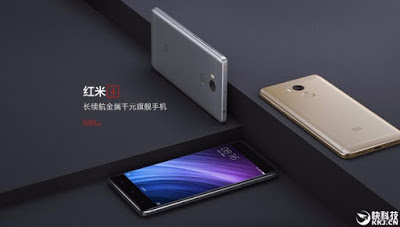 Highlights
of Redmi 4
–5
inches full metal unibody, 2.5 D curved glass
–Snapdragon
625/430
–13
MP PDAF camera
–4100
mAh battery
–VoLTE
–Expandable
storage up to 128GB
–Available
in Gold, Grey and Silver
–Redmi
4 Standard Edition: 2+16GB, 720P, Snapdragon 430
–Redmi
4 Pro Edition: 3+32GB, 1080P, Snapdragon 625
–Fingerprint
scanner
Redmi
4a
–5″
,720p display
–Snapdragon
425
–2GB
+ 16 GB, exapandable up to 128GB
–3120
mAh battery
–13
MP camera
–Priced
$74