I know a lot of mobile devices are now present and lots of
people are new to the system, while some are migrating from Symbian to Android,
Blackberry
to Android or Android to
iPhones
… You'll be wondering what data plan
is suitable for my device. However, if you are using an
Android
or iPhone and
you exhaust your data within one week, it is a big sin. Why pay heavily for
Megabytes
when you can get
Gigabytes
at a very cheap price?
Fasten your seat belt, pray a safety prayer as I pilot you
on the best data plan to go for your device this December 2014. No matter the
kind of device you are using, there is a data plan suitable for your device;
even if your device is infected, buffeted but not rejected.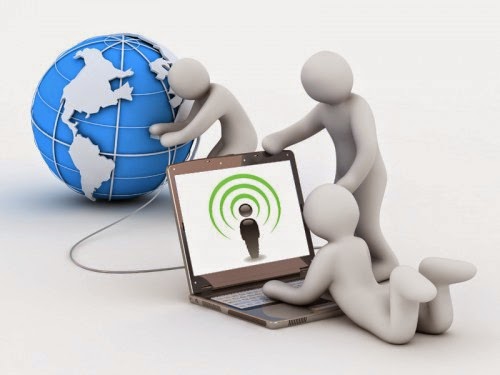 MTN
: At the moment, MTN just introduced
SmartPhone Data Plans
which I have already reviewed but I still think it's on the high side
N2,500
for
4.5GB
; and it works on all device. But I won't advice you to go for
it since there are still better alternative to this.
MTN BIS
currently rocks on all
Android
and
PC

so if you are thinking of using it, you can click
here
for set up.
But getting a data plan from
MTN Third Party reseller
is by
far the best alternative since MTN Bis might stop working at any time.
Why You Should Get Data From Third Party Reseller?
==>It works on all device including iPhone and java
phones
==>You can Get 1GB for N1,200 and it will last you for 30
days.
==>You don't need any vpn to make it work, it just work
with normal settings on all device.
Which Reseller is Reliable?
MacJoe has always been my all-time data reseller and I will recommend him to anybody. To contact him, call 08161145975
Airtel
: Airtel is still in the business of sucking data with
pipe; I wonder when they are going to get filled. If you are using an Android
Phone,
Airtel
sucks data like a thirsty lion. But not too long ago, they
introduced an Android Plan which in every way better than the Bis Plan. The
data charges rate using the Android plan is far lesser than using The
Blackberry plan. So if the only network
good in your area is Airtel, don't go for
Airtel
BIS
instead go for
Airtel
Android
.
You can get Airtel Android Plan 4GB for 2k and 9GB for 3,500
to last you 60 days and 90days respectively.
How Can I get the plan?
Dial *437*1# for 4GB
Dial *438*1# for 9GB
It works on all devices including iPhone & PC.
And if you are not eligible for this offer, follow this link
to be eligible
here
Etisalat NG: Nothing much to say about this but they've been
introducing rigorous data plans of late like getting 1GB for N500 men't to be
use only weekends (to me it's thievery). Why go for Etisalat 1GB for 2k when
you can get it for just N1,200?
If you know you are in love with Etisalat, and their network
strength is okay in your location, then I'll advice you get from a reliable
third party agent. It is cheap and reliable. You can actually get 1Gb for
N1,200 , 250MB for N500 and it will last you for 30 days.
This Plan works well on All device including Nokia touch
light phones (so long it has gprs…lol!)
And if you simply want to download like movie or anything
from 1GB and above, I'll advice you use the Etisalat Unlimited Download Plan
here
Glo: This has always and will always be my all-time favorite
as it gives 200% bonus on any recharge, 3GB for N1,000, 9GB for N3,000 to last
me for 3months. If you are using an Android phone and you are not on this
network, then you are missing, loosing and fussy.
If you have succeeded in tweaking your
imei
, then you can
dial
*770*21#
N1,000
to subscribe to Comonth or dial *770*23# for N1,500 plan.
And now that glo is gradually bench on blocking this on Android, I wonder what will become of an Android phone without Glo BIS. Glo…
enriching life since 1900!