I don't know the kind of automatic calculator
Airtel NG
uses
to calculate their data consumption but I'm very sure its an abnormal
calculator. That calculator automatically gives you abnormal result. How can
you get 4Gb data on Friday and by Monday morning, its remaining 5MB? There is
no mathematical calculation to justify the use. No download, no streaming, just
twitter
,
Facebook
,
BBM
and
I
nstagram… this was the statement my colleague at work said to me the
moment I got to work this money.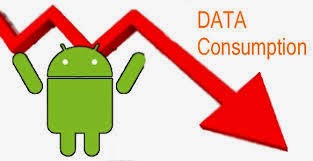 I scrolled through her device to see if she secretly
download or stream
Youtube
videos on her device but nothing suspicious was
found on her device. I had no choice but to lure her away from that seductive 4GB brouhaha called Airtel BIS and activate
Glo Blackberry Plan on her device. Though, I don't know how many of you still
uses the Airtel Bis 4G Plan (I'm not talking about their Android Plan). But I
don't think their Android Plan suck data like this.
2 Reasons You Shouldn't Use Airtel BIS on Android
==>It suck dry your data. This time around, it is 4x data
sucking and I really hope Airtel NG will fix this if not…
==>You dare not download with it or you kiss your MB good
bye. I don't know if its programmed to lynched data if you even make an attempt
to download with it. Your data will automatically disappear.
Instead of going for this
Airtel Blackberry 4GB
2months
plan, choose a better android plan. A lot of people lately have lamented about
this Airtel BIS, and I don't really know why they keep re-introducing it again.
However, their Android plan is not like that. It doesn't zapp like this
infected 4GB.
Those of us using iPhone/iPad, its not advisable to even try this out. MTN or
ETisalat will do you good since they are now even cheaper from third party
seller.