Everyone of us might be excited to see
private
photos
of our crushes, friends and even an unknown person who caught your
eye while browsing through
facebook
. Watching a person's photo protected by privacy
settings without their knowledge sounds cool. Well, I'll quickly and easily
show you how you can do that with ease.
How Can I View FB Private Fotos?
===>Open the person's facebook profile (whose picture you want to see) now
right click on their profile picture then click on copy image url as
shown in the picture below.
==>Now open your profile and then click on your FB
profile pic. Then once the picture opens again right click on your
photo and click on inspect element as shown below.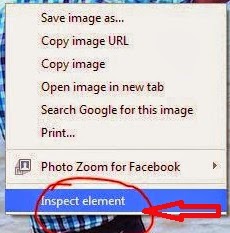 ==>Click on <IMG> tag in the html code &
You can see the Highlighted code in the ELEMENTS label,Right
click on the highlighted tag and click on copy link address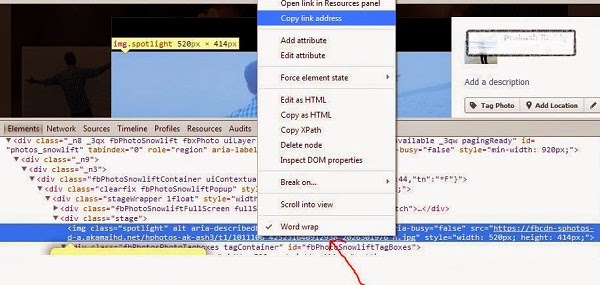 ==>Now paste this URL in a new window then replace the
other person's selected code
with your selected code as shown below

==>Select the other persons ending code and copy it. Copy
only highlighted URL as show below.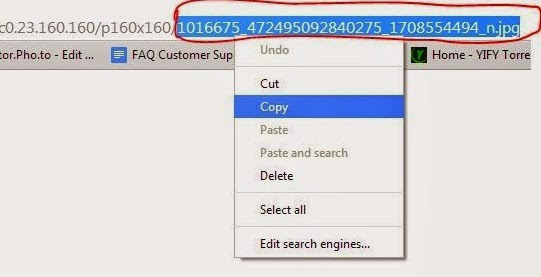 ==>Replace the ending code of your image with copied code
of the other person's image then click on enter you can see the full size
image of the other person