Facebook is updating its group privacy settings and working to better moderate bad content breaking the platform's rules.
The company is rolling out a simplified privacy model which comprises two group types – public and private.
Public groups allow anybody to see who is a member of the group along with all the posts shared there, while private groups limit the visibility of members and posts to others in the group.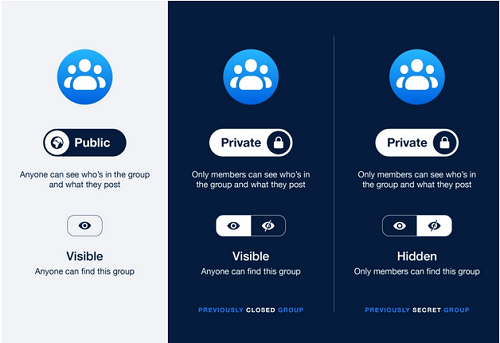 The new settings will also provide more control for admins and members, giving admins more moderation tools and members the option to see the group's history and preview its content before accepting or declining an invitation.
"We also heard that people wanted more control over how their groups can be discovered," Facebook said. "So now admins will be able to clearly choose whether or not the group can be found in search and other places."
By default, a group that was formerly "secret" will now be "private" and "hidden." A group that was formerly "closed" will now be "private" and "visible." Groups that are "public" will remain "public" and "visible." Admins can find the new controls in their Group Settings.
Facebook says it uses a specialized safety team and AI to proactively detect bad content before it can be viewed by too many users.