Finally we now have a winner…16 bidders had indicated
interest in acquiring the mobile network, only five were shortlisted before the
number was further reduced to three.
Dangote Group Telecom unit, Bharti Airtel and others were
kicked out in the fourth round, Glo was kicked out in the third round and finally, Smile Telecom Holding succumb to
defeat as Teleology Holding bear the flag as the new owner of 9mobile.
Bharti Airtel pulled
out of the race in acquisition of 9 mobile over insinuations that whoever takes
over 9mobile may be face mounting debt.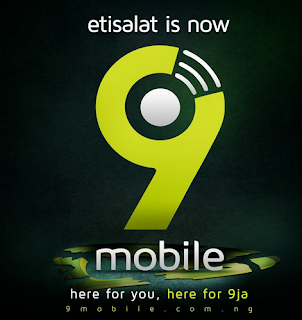 Promoted by Adrian Wood, the pioneer chief executive officer
of MTN Nigeria, Teleology emerged as the new owner of 9mobile ahead of Smile,
which had been the only other
bidder
in the final round of the takeover bid.
It is believed that Teleology, a private equity firm with an
investment portfolio of $11bn, offered more than $500 million to acquire the
mobile network while Smile offered about $300 million.
According to
Thisday
, A staff of 9mobile who spoke on
condition of anonymity,
"this news is like a double whopper burger for us. I can
tell you there is an air of jubilation amongst the staff of 9mobile now. We did
not want any of the existing operators to acquire 9mobile as they would end up
sacking people and throwing people into the unemployment market under the guise
of right sizing the business."
However, we await NCC to make formal announcement soon on
the emergence of Teleology Holding as
the new owners of 9mobile.