For the fact that
WhatsApp stopped working
on your BB10
device doesn't mean you should discard the phone. After all the main essence
why
BB10
exist is not because of
WhatsApp
. A lot of users reported earlier today that they got this message when they
try to opened their WhatsApp
"You can't send messages to this chat because
WhatsApp no longer supports this phone"
meaning the instant messaging app is
no longer supported on BB10 devices.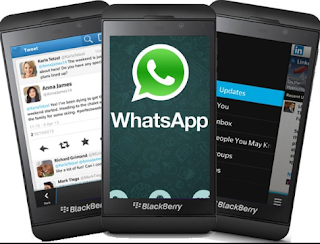 But one good thing about
Blackberry 10 is the impressive feature of being able to run Android apps hence,
this gives you an iota of hope that you can still use WhatsApp on your
Blackberry 10 device.
I'm going to quickly guide you in easy steps how to install
WhatsApp
on Blackberry 10
How to Install WhatsApp on Blackberry 10 Devices
1. On your BB10 device go to Settings > App
Manager > Installing Apps and enable installations from unknown source
2. Download the latest version of WhatsApp apk here
3. Run and install it on your device
Once the manual settings are completed, your WhatsApp will run
normal without that disgusting message of not supported.
But if you still can't fix it, then I think its time to upgrade
your device…